Quick Tip: How to Make Text Bigger on Windows 10
If you find yourself squinting at the text on your Windows 10 computer, you'll be glad to know you can quickly resize the text until it's just the size you want it.
Press & hold down the Windows key and tap the U key. This opens Ease of Access.
Under Display > Make text bigger, use the slider to make the text as big as you need it to be.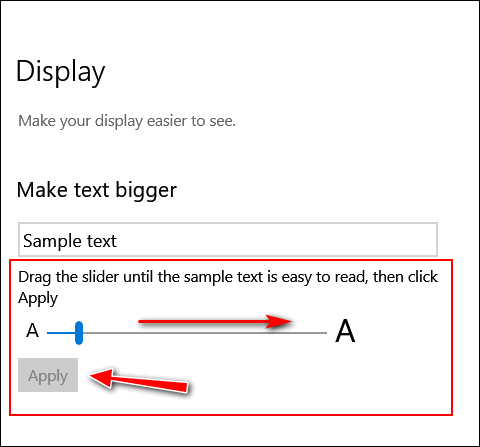 Click "Apply".  And that's it!
You may have to restart your computer to see the changes.