Reminder: Don't Update Drivers Unless It's Really Necessary
Live and learn. That's the story of life.. Luckily, I learned long ago a secret that has saved me a lot problems…
Don't update drivers unless it's really necessary.
Case in point… This morning I got a message from Windows that one of my device drivers was missing or corrupted
Here I'll show you: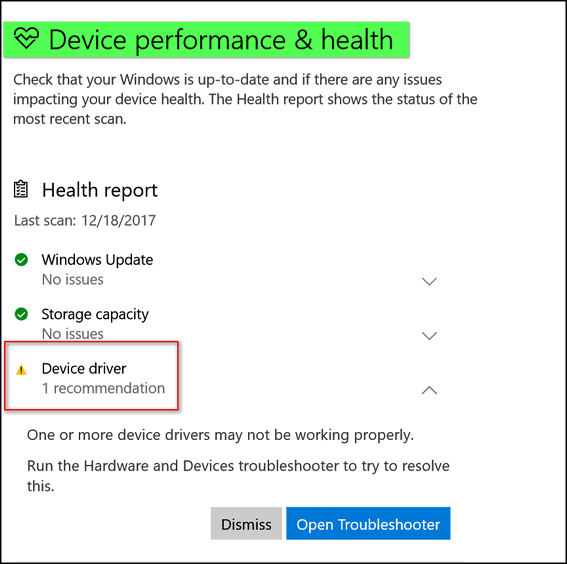 I am not having any problems with this laptop at all. Everything is running just fine. But I decided for to go ahead and run the troubleshooter. When I  was done it told me that my drivers for my laptop's screen orientation- auto-rotate – was not working (my laptop is a convertible – I can use it as a tablet or a laptop).  But auto-rotate is working fine. My screen automatically rotates just fine.
There is a really good lesson here – actually two of them. If you're not having any problems with your computer and you get a notification from Windows that you need to update a driver – think first. If you are not having any problems with your computer or its hardware, forego the driver update. You'll be glad you did,
The second lesson: Never ever install or use a driver updater program. Many of them are scamware/malware and the ones that are not are useless. Not only are they useless, but their incessant reminders that your drivers constantly need updating can only lead you into temptation – the temptation to update and/or install drivers you don't need to update or install.
The only time you ever need to update a driver or install a driver is if one or more of your hardware devices are not working properly. We have seen people get into big trouble updating drivers.
When it comes to updating drivers, think before you do.