Saturday Reminders – July 22, 2017
We hope you're all enjoying a great weekend! Thanks for subscribing to Cloudeight InfoAve Daily.
---
We have received some really great tips from you. We're looking for more. We'd like to create a special InfoAve Premium newsletter, featuring your favorite tips & tricks, your favorite Web sites, and your favorite freeware. But in order to complete this project, we're going to need your help. Thanks for all the great tips & tricks you've sent in so far.
Visit this page and send us your favorites!
---
Our InfoAve Premium newsletter – Issue #719 – was sent to all subscribers yesterday 7/21/2017. If you did not receive it… let us know. You can read issue #719 online — click here
---
Boosters Appreciation Super Sale Continues This Weekend [Reminder]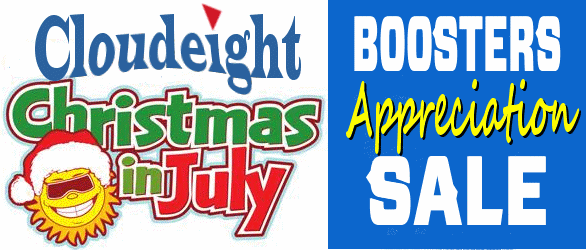 We have a really great sale for all our Cloudeight Boosters – and it's going on this weekend!
Details of our Christmas in July Boosters Appreciation Sale are posted on the Boosters' home page. Just log in to your Cloudeight Booster's account, and you'll see our Christmas in July Boosters Appreciation Sale posted right on the front page. Thanks so much for being a Cloudeight Booster!
Not a booster? You can be a booster by donating as little as $10. Make a small donation here and join our Cloudeight Boosters.
---
Save up to 40%! Our Summer Pay What You Like Sale is Under Way! [Reminder]
For a limited time, we're bringing one of our most popular sales events. Our Pay What You Like Sale gives you a chance to choose the price you pay for the following Cloudeight products & services:
Cloudeight Direct Computer Repair – Single Key
Cloudeight Direct Computer Care Season Ticket – Computer Care for one full year.
Thunderbird Email Installation and Setup
Emsisoft Anti-Malware installation, setup and one-year Emsisoft license
Don't need anything? Please help us with a donation.
Hurry, Hurry, Hurry! Step right up and take advantage of our Pay What You Like Summer Sale

Get more details and pay what you like … here!