Set Reminders with Cortana
Many of you are not fans of Cortana, and that's fine. But we find Cortana very helpful, especially when it comes to reminding us to do things.  And it's so easy to set up reminders using Cortana.
Say "Hey Cortana" and then say (or type) "Remind me to ______________" . When you say or type the words "Remind me …" Cortana will automatically ask you what you want to be reminded of, then ask you for a time, date, or location for your reminder.
Or you can skip the second part of that by saying the whole reminder (date, time, etc.) all at once Like this: "Hey Cortana, Remind me to get my prescriptions filled tomorrow morning at 10 AM".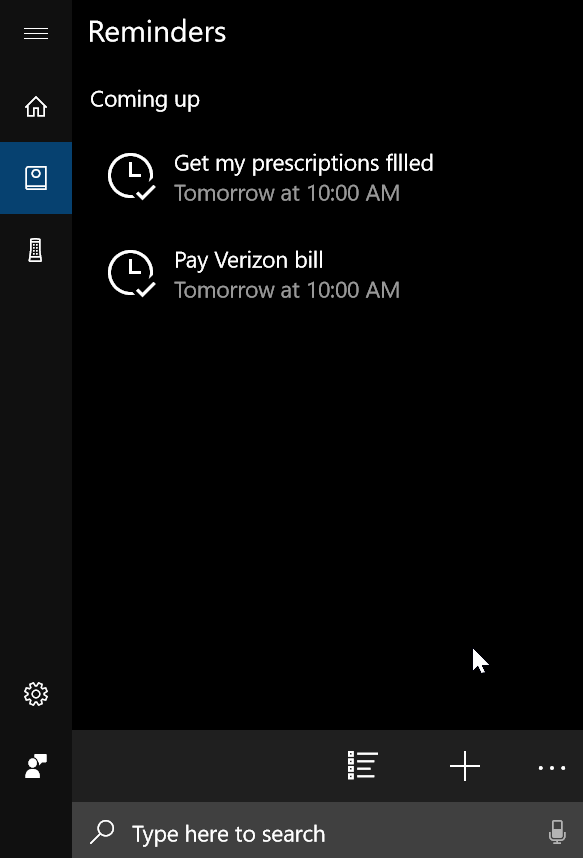 And I wanted to watch a baseball game a 4 PM on Sunday, so all I had to do was say: "Hey Cortana. Remind me to watch the baseball game on Sunday at 4 PM".  I didn't have to say the date, Cortana assumes if I say Sunday, I mean next Sunday. See?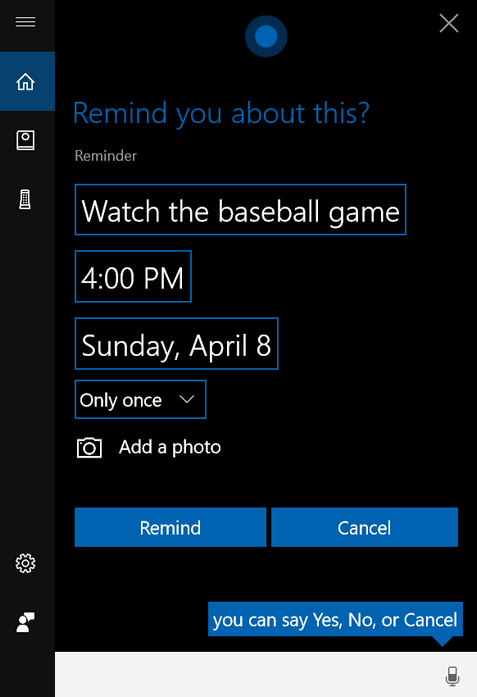 Once I'm sure the reminder is correct. all I have to do is click "Remind" or say Yes.
So if you're tired of typing ToDo notes or writing yourself reminders, give Cortana a try. It's quick, easy, to have Cortana remind you of things… and it works great.