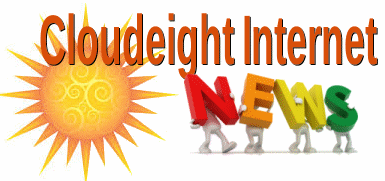 July 15, 2014
Dear friends,
It's not very often we get a chance to introduce an exciting new product – one that we've tested and can whole heartedly recommend and endorse. So we're very pleased to announce a new Cloudeight endorsed and recommended software program today.  
But first, we have an anniversary to celebrate!
Happy Anniversary Emsisoft!
This week also marks the first anniversary of our association with Emsisoft Anti-Malware (and anti-virus). We cannot begin to tell you how much we appreciate your support of Emsisoft or how much we have come to trust Emsisoft to provide our customers with world-class support – they've never let us or our customers down. It's been a great year working with Emsisoft and with you and we know it's only going to get better. 
Some of you have been using Emsisoft for almost a year now and we hope you will renew Emsisoft through our site — it will help us and you'll save money. To renew or purchase Emsisoft please visit http://thundercloud.net/emsisoft/
---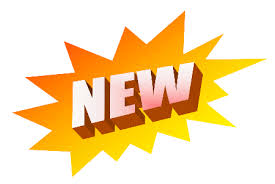 Introducing Reg Organizer
Our newest Cloudeight Endorsed and Recommended Product
After weeks of testing and putting this program through its paces, we are pleased to announce our newest Cloudeight endorsed and recommended software program: Reg Organizer.
Reg Organizer® is a Swiss Army knife of tools you can use to keep your computer running well and to fix minor problems — and you don't need to be an expert to use it. But if you are an advanced user, you'll find that Reg Organizer also has advanced tools for advanced users and professionals too.  Reg Organizer is a program that anyone can use, right out of the box. It has more than a dozen tools that you will find useful in the everyday battle to keep your computer error-free and performing well. 
Reg Organizer® is much more then just a registry cleaner/fixer/optimizer! Reg Organizer includes an uninstaller, installation tracker,  startup manager, system tweaker and many more features that you can use to clean, maintain, and optimize your computer's performance. It also helps you automatically fix minor but annoying errors.  Limited time introductory offer includes lifetime license for two computers, and one year of updates / upgrades!. Get more information here!
Reg Organizer is a:
Program installer & uninstaller
— remove programs completely — track changes made by installers
Registry Search & Editor 
— find leftover pieces of uninstalled programs or malware in the registry
System snapshot creation & comparing
— Create a system registry snapshot and compare it with another snapshot
System Cleaner
–removes junk and garbage files AND temporary folders
Registry Optimizer
— optimizes your computer's registry for best performance
Registry Cleaner — cleans unnecessary files and orphans from your registry — fixes registry errors
Start-up Manager
— Lets you control what starts with Windows, disable or delay startup program with ease
System Tweaker
— Tweak your system automatically or, for advanced users, you can manually tweak your computer with the included guide
Undo any and all changes
— Reg Organizer lets you undo any changes you make to you system with one click
Works with Windows XP, Windows 7, Windows 8x
— both 32-bit and 64-bit systems
Get free updates for one year after purchase
— includes program upgrades too
Lifetime license
— License for purchased version never expires
Use on two computers
— License can be used on two computers in the same household
Cloudeight tested, recommended, and endorsed
— We use Reg Organizer on our computers
GET MORE INFORMATION, SCREEN SHOTS AND/OR BUY OR TRY REG ORGRANIZER HERE
EB's Review of Reg Organizer
"TC is the one who goes on web searches to promote, or more often then not, to discredit software that folks write to us about. He is the one who finds freeware to share (or again, discredit), useful software, and software to run and hide from. Once he decides if a program is worth sharing, or warn our readers about, he has me run tests to make sure we get the same results and findings.
Most recently, TC found a registry organizer program called, umm…. Registry Organizer.  Oh geesh.. here we go again, sacrificing our computers to test something that could totally destroy a computer to the point of needing a reinstall of Windows. I put it off the first couple of times he asked, but he kept after me.. "you have to try this program… it really works and makes a difference!"  I know the only way to get TC off my back is to test the program.. and I will tell you right out – I HATE testing or using anything that messes with the registry. I have fixed a lot of botched systems of customers who have used programs that tamper with the registry, including my own.
I have three machines: XP which I use the most (I don't like change), Windows 7 which I often reference for our Direct Care Service, and Windows 8, so I am up on the latest operating system. I decide I will sacrifice the Windows 7 computer since it has not updated since November 2012. Yes, I am a computer tech and I have a computer that has been neglected … its like the mechanic who drives an old car that barely runs. Sometimes we just don't have time to work on our own stuff!  This Win7 machine has been a headache for over a year and half. If I update it, it won't boot into windows, so every time I would try to update, I ended up having to do a system restore to reverse the updates. If I turned it off, or rebooted, it would take an hour or more to get back into windows. It has not been turned off in over 6 months.  So, I decide this is the machine to sacrifice on what TC calls this "great new program".
First it finds over 4000 problems/errors/stuff to optimize.  Sure I think.. probably found a bunch of temp files and cookies like most of these kind of programs. So, I do a complete cleanup of my system manually, and run Registry Organizer again and it still finds over 4000 issues!   I am still skeptical as always, especially with any kind of program with the word "registry" in it. So, I do a scan on my XP machine, figuring it will find the same amount of problems. Been there.. seen that, right?  Hmmm.. it only found a small number of problems, nothing serious. Ok.. time to give it a go, so I let it fix/repair/optimize Windows 7.  I am sure I will end up with a computer that won't boot.. but much to my surprise, it rebooted in just over a minute. No way! Wow! I am really surprised I have to admit. I am just about sold. Now to see about those updates. .. 90 critical ones on the list. I do the updates, it takes a few hours, and now I have a smooth running Windows 7 system that boots in a minute to two. I'm sold, and if you ask TC he will tell you I am a hard sell! "
Learn more about Reg Organizer here.
---
Both of us want to thank all of you for your support of our company and the products and services we offer. We appreciate it very much.
Thanks so much!
TC & EB