Three Windows 10 Tricks
It's time to take time for some fun stuff. Here are three Windows 10 tricks you might not know. You might even find them useful. Anyway… have fun!
Desktop Trick
Have you noticed the thin strip at the far-right edge of your taskbar? It looks like this:


Did you know if your click it , it will clear everything and take you directly to your desktop?
And if you right-click you'll see this menu:
And if you enable "Peek at desktop" all you have to do is hover over the very right-edge of your taskbar and you'll be able to peek at your desktop?
Cortana Trick
Hey Cortana users! Did you know that you you can use Cortana to roll the dice, flip a coin or even play Rock, Paper, Scissors. Try it
Say "Hey Cortana. Roll the dice", or "Hey Cortana – Rock, Paper, Scissors" or "Hey Cortana, flip a coin".
But don't ask Cortana to play chess or she'll think it's a band. And don't ask her to play checkers – because all you'll get are videos of checker games. How exciting!
Shake it up baby, now!
If you have a desktop full of windows, you can clear all the windows by grabbing the top of the window you do want to stay in view and "shaking" it rapidly side to side. This minimizes all the other windows except for the one you shook.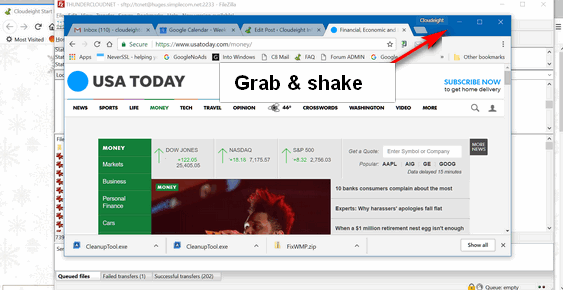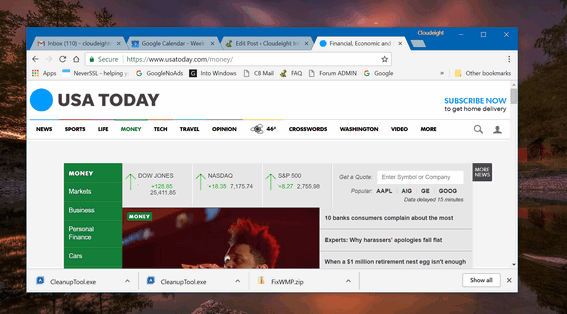 Miss all those windows? No problem, shake the window again and all the windows will come back.