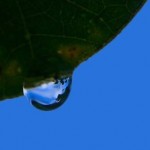 We couldn't resist this. We almost made this a "site of the week" pick but there isn't much there to write about. So this is not a "Windows Tip" really. It's a people tip.
Is there anything better than falling asleep while listening to the rain falling and distant thunder rolling? Maybe, but we're not going to get into that here. NO! EB I'm not going to do that!
Anyway, this isn't a computer tip although you'll need a computer to use it. And you all have one of those or you wouldn't be reading this, would you?
If you're having a hard time sleeping some night, or you're working on a project and you just want something to help you relax, try this tip:
Visit, www.rainymood.com and sleep well!