Use a Four-digit PIN to Log In To Windows 10
We strongly recommend you use a password or PIN to protect your Windows 10 user account(s). We find that logging into Windows 10 with a 4-digit PIN to be faster and easier than typing in a strong/complext password.  A PIN is the perfect solution for those of you who don't want to type in a password every time you log in to Windows 10, but who want to keep their account secure.  You'll may hear that using a 4-digit PIN is not as secure as logging in with, let's say, a 14-character password, but it's much better than using nothing at all.
Here's how to change your Windows 10 login to a four-digit pin:
Click Start —> Settings (you can also access setting by pressing the key combo Windows key + i )
Click on Accounts then click Sign-in Options (See below).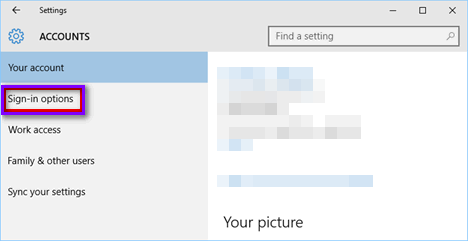 Under PIN click "Add".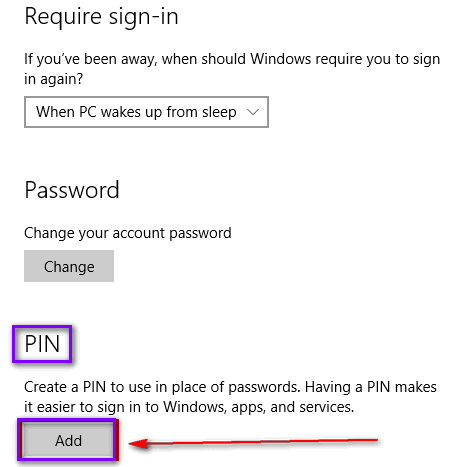 When you click Add under PIN you'll be prompted to verify your Windows Password.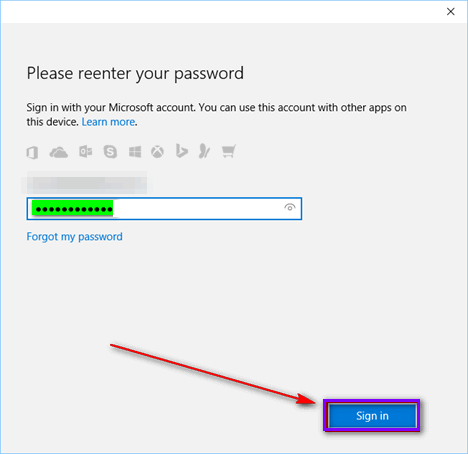 Enter a 4-digit PIN (see image below), verify it, then click Finish. The next time you restart Windows 10 you'll be prompted to enter your PIN. If you ever forget your PIN, you will be redirected to the normal password prompt and you can log in by typing in your password.