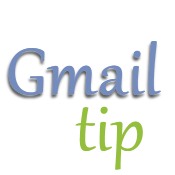 This tip is for: all computer users – requires a free Gmail account
Did you know you can receive email from up to 5 of your other email accounts with your Gmail account? And you can also send from your Gmail account using your other account(s) as the Reply to: address.

Here's how to get started.
Login to your Gmail account, go to Settings then click the Accounts tab. Choose "Add another mail account". Gmail makes it an easy 2-step process to configure a POP3 mail account. In the first step Gmail will ask you for the email address you want to add. In the next step, you'll be asked for the password and the POP3 server address for the account. All this information is already available in your Outlook Express, Windows Mail, Windows Live Mail (or other email program). Just look in your account settings. Once you've added the required information, click Add Account and Gmail will attempt to retrieve messages from your the account you added. If everything is set up correctly, messages from your other account will appear in your Gmail account. You'll be able to reply to them using that account's address, or with your Gmail account address.
If you choose to add pop accounts to Gmail, you'll also get the ability to back up your old messages. To do this, go to Settings (in Gail), and click Forwarding POP and IMAP. In the POP Download section select either Enable POP for all mail (this will download everything) or Enable POP for all mail that arrives from now on. You can choose to keep or delete mail from the server after it's been downloaded. If you want to use Gmail to backup you Outlook Express/Windows Mail/Windows Live Mail, etc. messages, do not select "Delete mail from the server…." option. Your email client is most likely already set up that way. So always check your email with Gmail first, then your email program. If you check it with your email program first, the messages will be deleted from the server after you download them – and they'll be nothing left for Gmail to download – hence you won't have a copy of all messages on Gmail as a back up.
If you need help setting up Gmail in your email program, click the "Configuration Instructions" link to find out how to set up your favorite email program for Gmail. It's pretty easy to do; Gmail's instructions are very clear and easy to follow.
We highly recommend that you choose a strong password for your Gmail account, or any account you set up online. Using weak passwords is the number one reason for data theft. Use a strong password for your Gmail account(s) and all other online accounts. Don't make it easy for thieves to steal your important data.
One more thing: You cannot set up Gmail to retrieve messages from Hotmail or Yahoo Mail – these kinds of email services are not POP3 services, they are Web mail services. Yahoo Mail allows you to buy a premium service which gives you Pop3 access, if you want to pay extra for it. Gmail's POP3 service is 100% free.