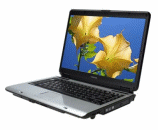 Hey, we're controversial — we've been known to call a spade, a spade.  And we are opinionated, but we're not sticking our neck out on this one.  Oh, if only we had the money to buy every brand of laptop and test it for you — we sure would. And if we could, we'd give your our ratings and you'd know they'd be our honest opinion.
We have seen a lot of computers during our Cloudeight Direct Computer Care sessions, and the computer brand we'd never buy would be HP. That's just our opinion. Darcy had an HP laptop and had to have the screen replaced several times in the first year — finally she had to demand a new one. Never again will she buy an HP — TC wouldn't either.
Well that's just our opinion, but the facts agree with us — at least according to Square Trade which looked at the most popular brands (including Apple). According Square Trade's study, Gateway and HP have the worst track record…and we'd agree with them.
Anyway… take a look at the following snippet from a recent Lifehacker article — and be sure to read the rest of the article at Lifehacker; you'll find the link right after the snippet.
Any laptop can break, but some manufacturers have a better track record than others. A 2012 study by SquareTrade, that looked at failure rates over the course of three years, found that Asus' electronics broke the least often (followed very closely by Toshiba) and HP's broke the most often. In fact, with HP, you had more than a one in four chance of getting a broken laptop in those three years. That may seem high, but even the best couldn't achieve a failure rate below 15%. Let's take a look at the rankings, from best to worst:P

Asus: 15.6%
Toshiba: 15.7%
Sony: 16.8%
Apple: 17.4%
Dell: 18.3%
Lenovo: 21.5%
Acer: 23.3%
Gateway: 23.5%
HP: 25.6%

Some of these numbers should come as a surprise to most people. If I purchased based on anecdotal evidence I heard from friends and colleagues, I'd assume Apple made the most reliable machines and Dell and Sony made the worst…
Does it surprise you that Asus, Toshiba, and Sony all ranked higher than Apple — it did us too.
Please be sure to read the entire article at Lifehacker by clicking here.