Where to download Windows 10 Upgrade Free


Above – if you want to upgrade to Windows 10 without creating a DVD installation disk or an installation USB, click "Upgrade now"
If you want to create an installation USB or DVD or download the Windows 10 ISO from which you can create an installation DVD, you'll see this (see below) just below the "Upgrade now" section.

Under the gray "Important" section, you'll see a button that says "Download tool now" . This is the Windows 10 Media Creation Tool. Beneath that, you'll see instructions on how to use the tool to upgrade to Windows 10 or to perform a clean install. We don't recommend a clean install unless you're a fairly advanced user and are familiar with clean installs of Windows.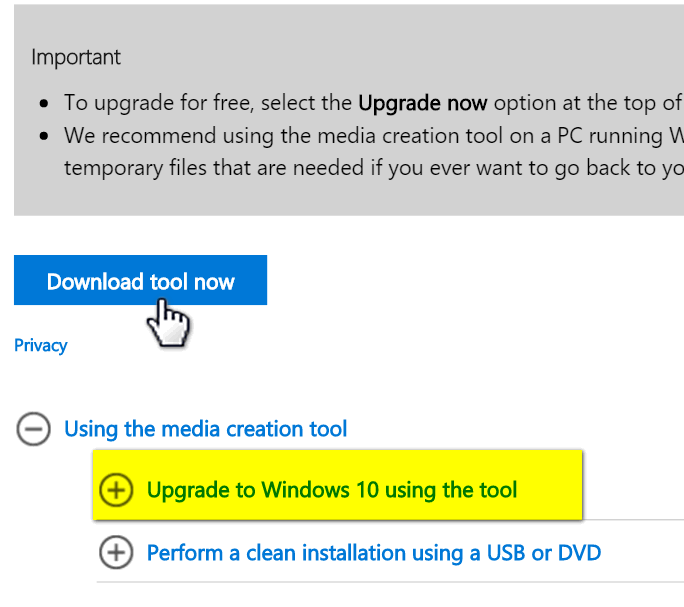 (Above images from the Official Microsoft Windows 10 Download Page.)
Several ways to upgrade to Windows 10
If you're using Windows 7 with Service Pack 1 or Windows 8.1 you're eligible for a free upgrade to Windows 10. There are several ways you can upgrade.  Many of you reserved  your copy of Windows 10 and should be getting it soon  If you did reserve a copy of Windows 10 you will receive the update via Windows update (see images below):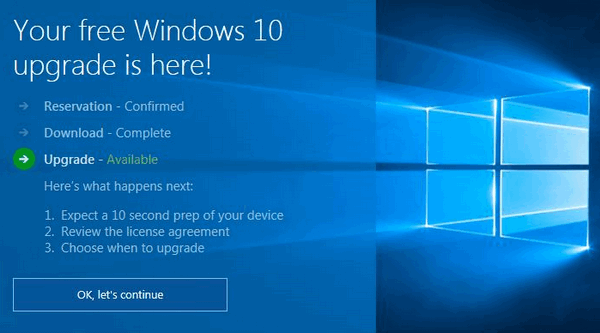 What if you did not reserve a copy — or don't want to wait?
For those of you who didn't reserve a copy or for those of you who did reserve a copy but don't want to wait  – you can download the Windows 10 download tool which lets you upgrade your PC directly or create in installation USB or an ISO file from which you can create an installation DVD. If you choose create a USB  or DVD – you will need a blank 4GB (or larger) USB flash drive or blank writable DVD.
If you choose "Upgrade This PC now" the Windows 10 upgrade will start downloading in the background – you can keep using your computer normally while the Windows 10 upgrade downloads. It's a big download (over 3GB) so, depending on your connection, it may take a while.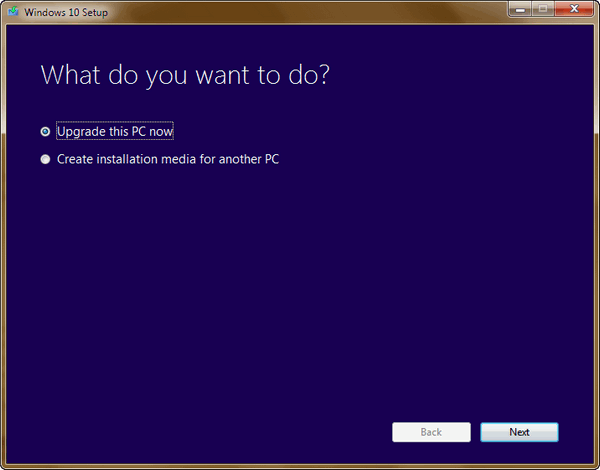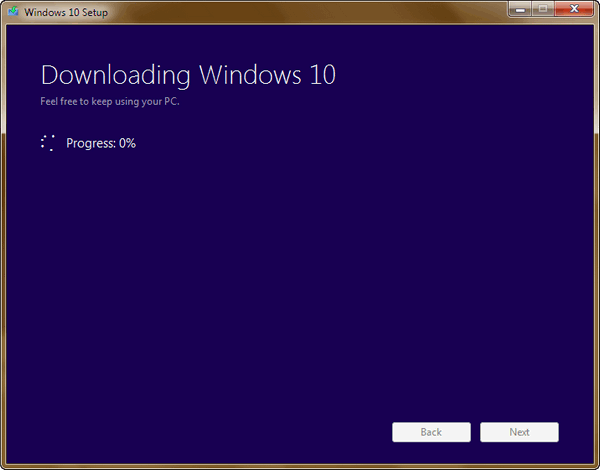 Above: Upgrade your PC to Windows 10.
Below: Create installation media – choose your language, the edition of Windows (Home, Pro, etc.) and 32-bit, 64-bit or both. Keep in mind if you're using Windows 7 Home Premium or Windows 8.1 Home you must choose Windows 10 Home. If you're using the Pro version of Windows 7 or Windows 8.1, choose the Pro version of Windows 10 – and so forth. If you're not sure what version your using, press and hold down the Windows Key and tap the "Pause/Break" key.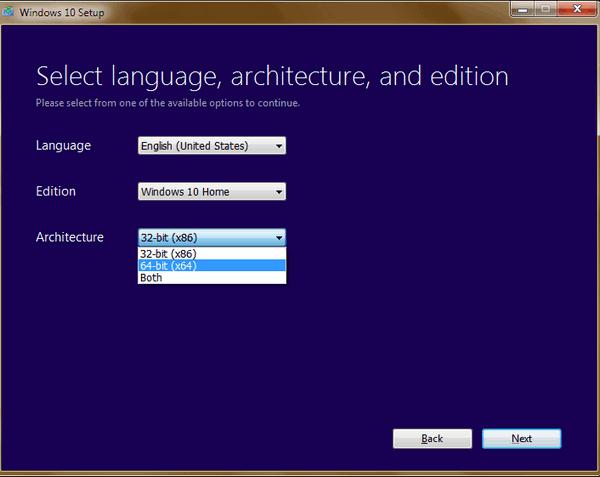 Above choose the architecture. Keep in mind, if  you're running 32-bit Windows now you should choose 32-bit or "Both". Conversely if you're running 64-bit Windows, choose 64-bit or "Both".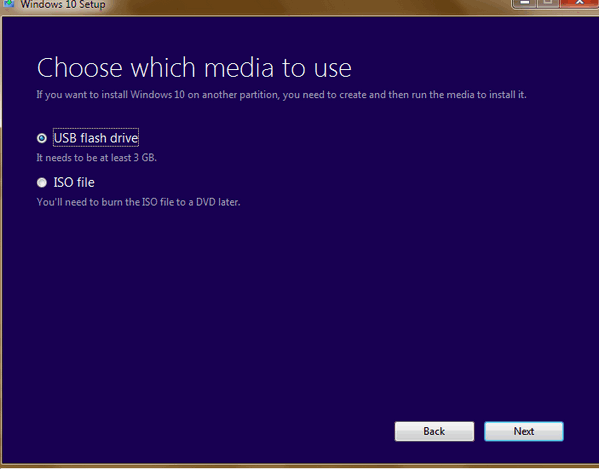 Above: Choose whether you want to create an installation USB or DVD. If you're using a computer older than 4 years, to be on the safe side, choose the ISO option to create a DVD. Many computers made 4 years or more ago don't have the option to boot from a USB unless you change your BIOS settings, which most of you are not going to want to do. If your computer is 3 years-old or newer you should have no problem booting from the installation USB.
Microsoft has made upgrading to Windows 10 easier than any previous upgrade and from what we've seen in our own testing and the reports coming in from others today – it appears the upgrade is very easy and flawless for most people. However, there's never a guarantee when it comes to computers – your experience may be different.
If you're using Windows 7, keep in mind it is supported until January 18, 2020. While Windows 10 has many great features and is a great operating system, if you're happy with Windows 7  and your computer is a newer Windows 7 computer , you're under no obligation to upgrade – you'll get extended support from Microsoft until 2020.  So upgrading really is your choice.
If you're using Windows 8.1 we think you'd benefit from upgrading to Windows 10…Windows 10 is what Windows 8 wanted to be when it grew up.