Windows 10 Storage Sense Cleans Up Automatically
Windows 10 makes it easy and automatic to clear the Recycle Bin every 30 days. Plus Windows can also automatically clean up some other unnecessary temporary files too.
Just enable it!
All you have to do to enable this feature is to go to Settings > System and click on Storage: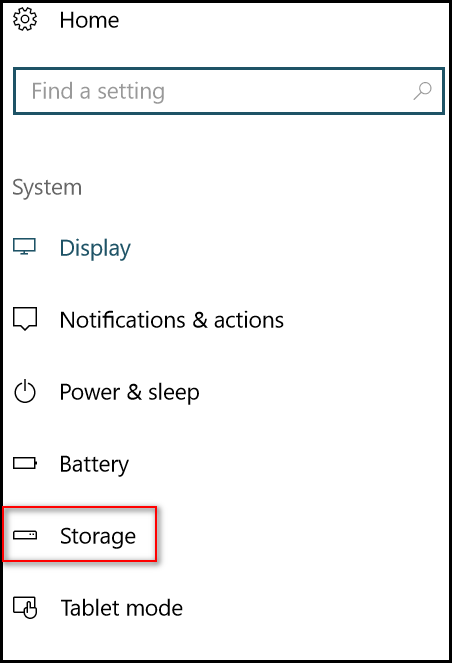 In the Storage section, look for "Storage Sense". Turn the switch to "On".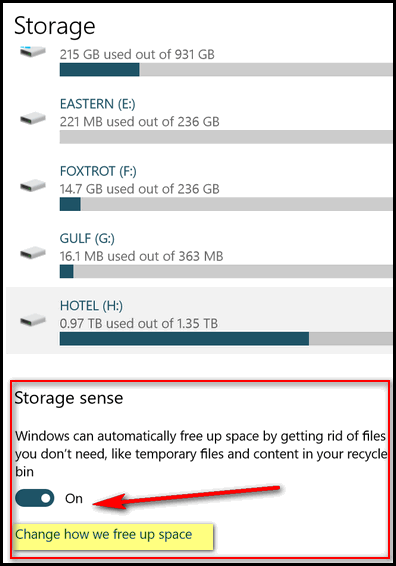 Next click on "Change how we free up space"…
Make sure that "Delete temporary files that my apps aren't using" and "Delete files that have been in the recycle bin for over 30 days", are both turned on. I do not have my downloads folder set to be cleaned because I have a lot of files in there I need to test for future newsletters. If you don't have anything in your download folder other than program installers you've already installed, you might want to check "Delete the files in the Downloads folder that haven't changed in 30 days." User discretion advised on that one.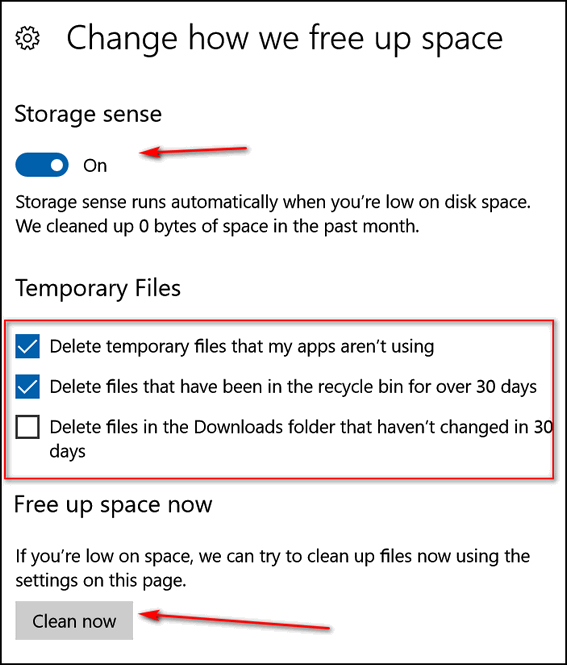 If you want to clean up your recycle bin and temporary files immediately, just click on the "Clean now" button. When it's done cleaning, it will show you how much space was cleaned up. As you can see above, over 2.5 GB of drive space was freed up in the last 30 days.
2 Bonus Tips!
#1. If you accidentally delete a file, just press CTRL + Z to bring it back!
#2. The fastest way to get to Window 10 Settings is:   Hold down the Windows Key and tap the i key.
---

Our 2017 Christmas Special prices are good through Sunday December 17, 2017! You still have time. Get a great deal and help support our small business too!
Get 3 Cloudeight Direct Computer Repair keys for just $89. You save $61. 
Get Ashampoo Backup Pro 11 FREE With Any Emsisoft Purchase!
Buy a Cloudeight Direct Computer Care Repair for just $35 – Save 30%