Windows 10 Tip: Make Your Mouse Pointer and Cursor Easier to See 
Windows 10 makes it easy to change your mouse pointer so it's easier to see. 
Here's how to do it:
1.) Press & hold down he Windows key and tap the "U" key. This opens "Ease of Access" in Settings.
2.) in Ease of Access, in the menu on the left, click Cursor & pointer size.
3.) In "Cursor & pointer size, under "Make the pointer, cursor and touch feedback easier to see"  You can change the cursor thickness by moving the slider under "change cursor thickness" right or left. Moving it to the right makes it cursor thicker.  Under "Choose pointer size and color", You can choose from small, medium or large for your pointer size. 
4.) Under "Change your pointer color" you can choose the color of your mouse pointer.  If you're fussy, your choices are white or black, which are not colors. But we're not Microsoft either. If you don't like Microsoft calling white and black "colors", feel free to tell them.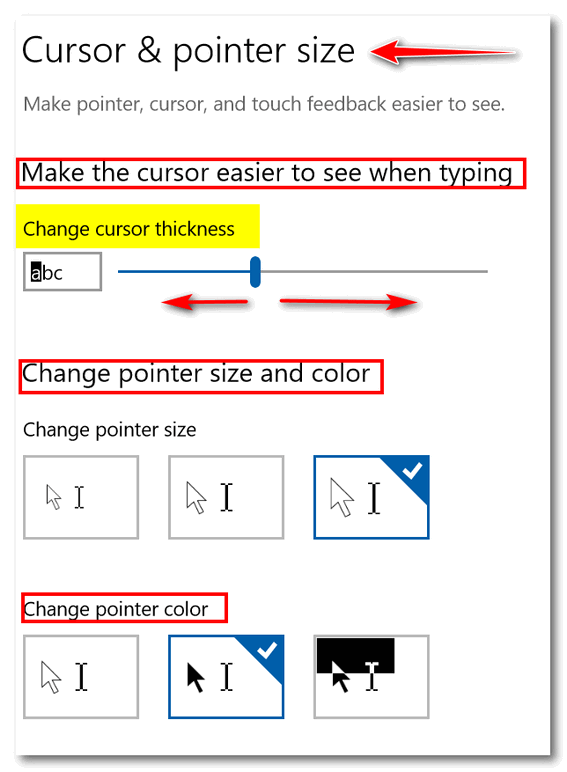 Above: You can see under Pointer size I chose the largest size, and under "Change pointer color", I chose black. I got tired of hunting for my tiny white mouse pointer;  now I'm happy because I can actually find it very easily. See?