Zip Through Your Start Menu
This morning I was working on our weekly newsletter and I needed to open MS Word. Well, I don't have a shortcut for it simply because I have so many shortcuts already – and I hide my desktop shortcuts to create an aura of good housekeeping.
I have a lot of programs installed – too many. Maybe you do too. Windows 10 Start menu is very nice but – if you have a lot of programs and apps like I do – scrolling from the A's to the W's to get to Word takes a lot of scrolling.
I like to use tricks that make my computer life easier. When I started scrolling down from the A's to the W's, my brain engaged, and I remembered a little trick that saved me time and it will save you time too – if you have a ton of programs installed.
I'm going to open Word. So, I open the Start menu…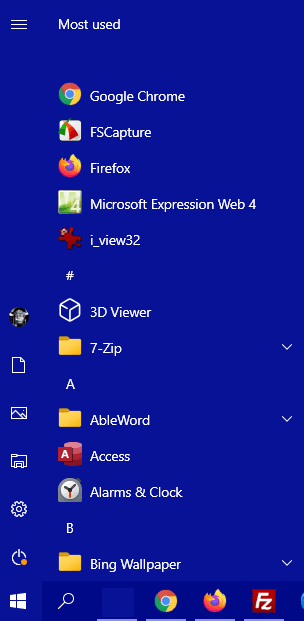 And instead of scrolling from the top of the Start menu to the bottom, all I have to do is click any header… like #, A, B, etc…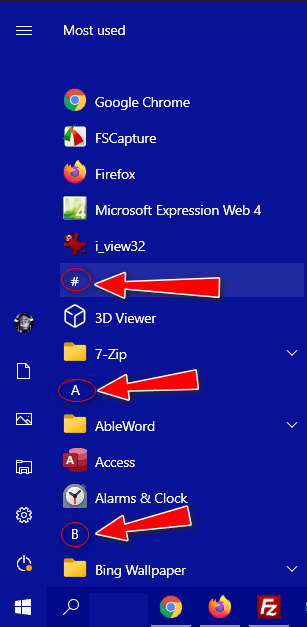 And when I do, the alphabet dialog appears…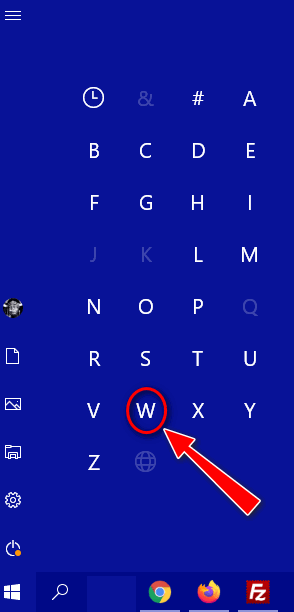 Then all I need to do click on the first letter of the program I want to open. In this case "W" and wham! I'm right where I want to be. I went from A to W in one click… see?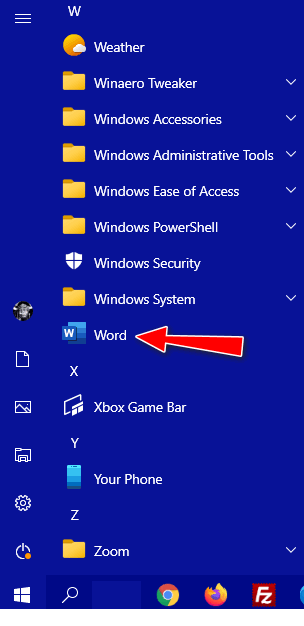 The next time you open your Start menu and you're looking for a program that's alphabetically down near the bottom of the list, use this quick and easy tip to jump right to it.