2 Quick Ways to Learn More About Your Computer
This tip works in Windows 7, Windows 8x and Windows 10 (all versions)
Here are two quick ways to dig deep in the inner sanctum and learn all about that mysterious device we all know and love called a computer.
The first way
Open a command prompt (type CMD in taskbar search or in the start menu search and press Enter).
At the prompt type
SYSTEMINFO
then press Enter. You'll see all kinds of information about your PC appear before your eyes. If you don't know what something is, google it. You'll learn a lot about your computer that way.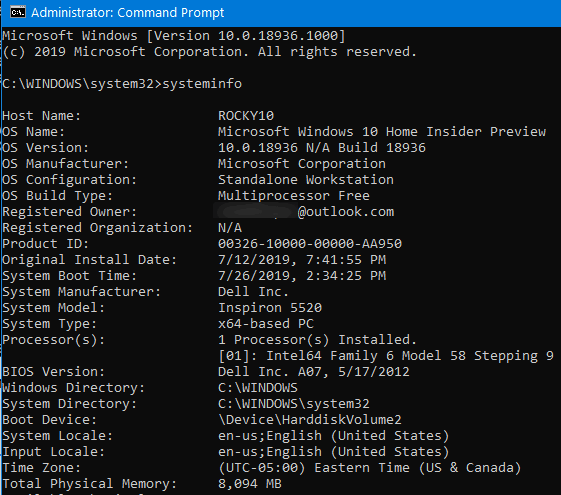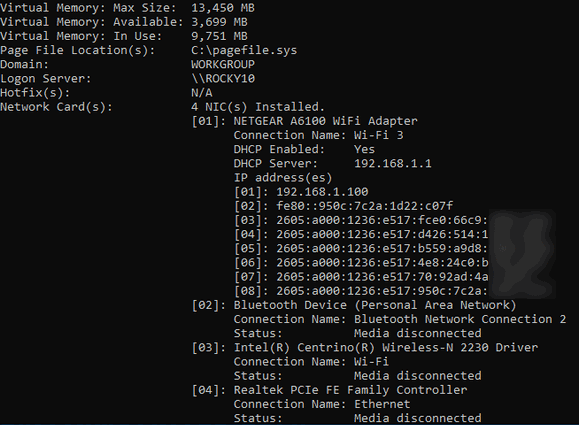 What to know more about the insides of the beast?
The second way
Open a Command Prompt and type
MSINFO32 
then press Enter.  And look at that system summary. That's a lot of useful info. This is the inner-workings of my 7-year-old Dell computer that I use instead of my newer computer because it runs so well. And you can see I'm daring enough to be using Microsoft Windows 10 Home Insider Preview.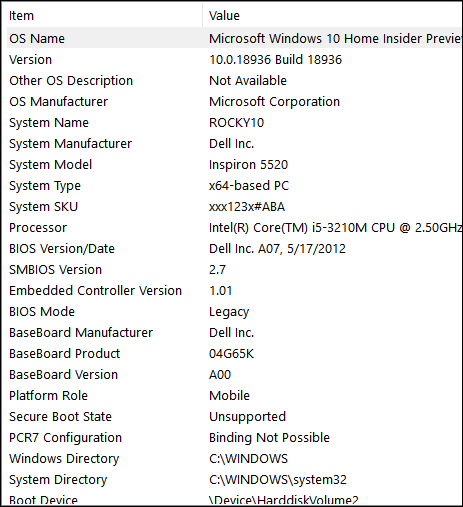 That's a lot of info. But wait there's more! Besides the System Summary, you can check into your Hardware Resources, Components and Software Environment.  And all without installing one of those system info utilities.
While some of the information you'll discover will seem a bit technical, even arcane, you have the power to find out more about any of the info you discover about your computer. It's called a search engine – whether you use Google, Bing, DuckDuckGo or some other search engine, looking up things about your computer you don't understand is a great way to learn more.
And now you know two quick ways to learn more about your computer. Right?