A Quick and Easy Windows 10 Start Menu Tip
This tip works in all versions of Windows 10
Click on the Windows 10 Start button and then click on any of the symbols or letters. You'll see that a window appears showing the entire alphabet and symbols.
Notice in the window above some letters are greyed out – that means you don't have any programs installed that have names beginning with these letters or symbols.
Once this "alphabet" window appears, click on the first letter of the name of the program you're looking for. For example, if you're looking for Microsoft Edge, just click on the letter "M" and a window appears with all the programs you have installed that begin with the letter "M".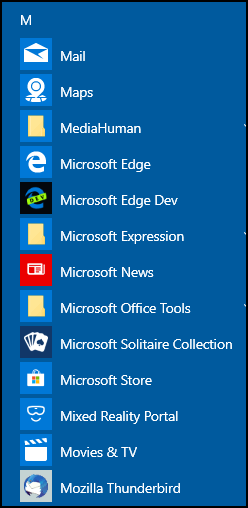 This is a much faster way to find a program or app in the start menu than scrolling through the entire list.
More screenshots
Step by Step…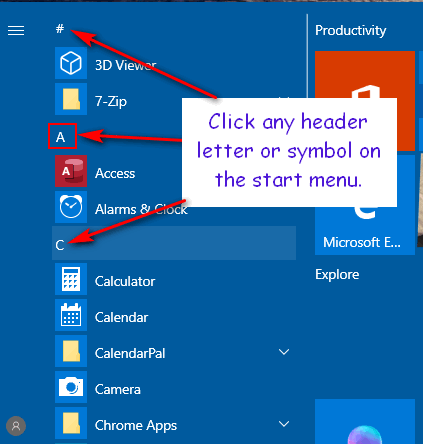 Want another fast way to find a program? Type its name in the taskbar search.