Add Your Favorite Folders to the Windows 10 Start Menu
It's easy to add your favorite folders to your Windows 10 Start Menu. When we say your favorite folders, we mean folders like Pictures, Documents, Downloads, Music, etc.
If you'd like to add those or other folders to your Windows 10 Start Menu, this is how you do it.
Click on the Start button, click on Settings, and then click on "Personalization". In "Settings" > "Personalization" click on "Start" (on the left side). Click "Choose which folders appear on Start".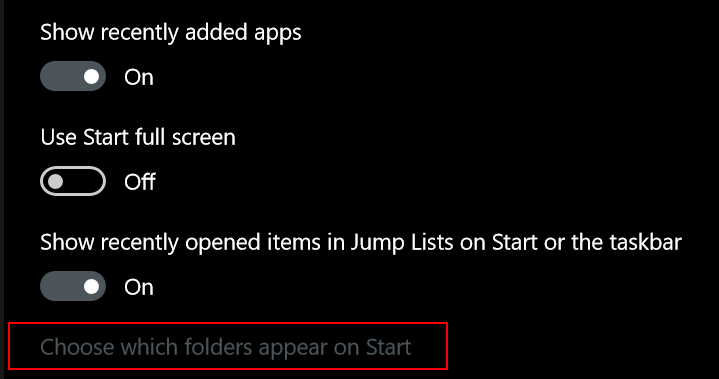 You'll see the following dialog…


Just flip the switch under each folder you want to appear on your Start menu to "On". Now, close settings and open your Start menu. You'll see all the folders you just added on your Windows 10 Start menu.