All About Your Windows 10 Computer
If you're running Windows 10, you can get a lot of details about your PC by typing one word and pressing one key.
You can quickly see what version of Windows you have, how much RAM your PC has, what type  of processor(s) and more. Plus you can see your computer's name and even rename it if you like, just by clicking a button and typing in a new name.
If you are using Windows 10, just type ABOUT in the taskbar search (Cortana) and click on "About your PC" when it appears at the top of the search results.
See? You're PC info at your command!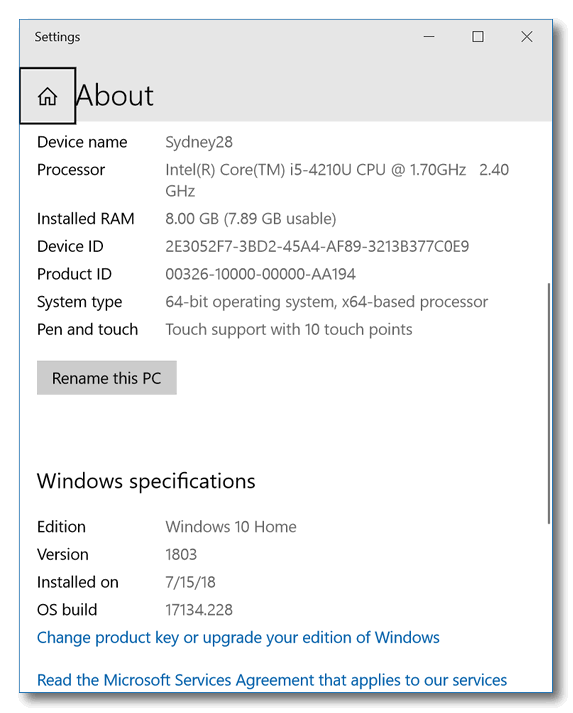 Above: My Windows 10 work laptop, running Windows 10 Home (Version 1803, OS build 17134.228)
Below: My old resurrected Windows 7 PC updated and running a test of the next version of Windows 10 Home (Version 1809 OS build 17741.100)
Bonus tip! Whatever you do, do not change the name of your PC to EB, or you'll be sorry!