All You Ever Wanted to Know About Taskbar Search & Then Some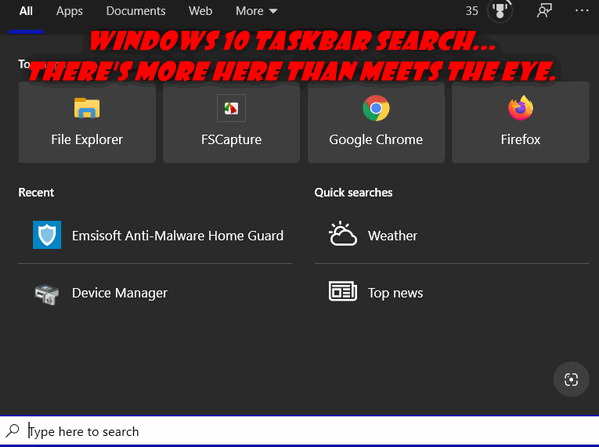 Before we get started, Windows 10 is more akin to its predecessors than it is a brand-new operating system; I know some of you will disagree. But Windows 10 is evolving. Control Panel is slowly being replaced by the Settings app. And the wildly unpopular Cortana is partly being replaced by an increasingly useful Taskbar search. As Windows 10 evolves, it's quite possible that Windows will someday be a graphical user interface IGUI) running on top of Linux. That's not as far-fetched as you may think.
We've covered the usefulness of the taskbar search, many times. But today we're going to show you some useful features of the taskbar search you may not know about. The screenshots in this post were taken on a Windows 10 version 20H2 laptop. Windows 10 version 2004 has similar features, while Windows version 1909 is quite different.
Let's get started…
Your most frequently opened apps are displayed in the taskbar search…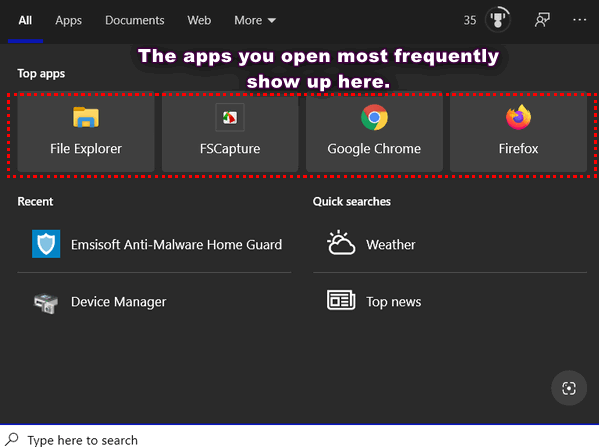 Above: The apps you use the most are right at your fingertips in the taskbar search window.
How to refine your taskbar search…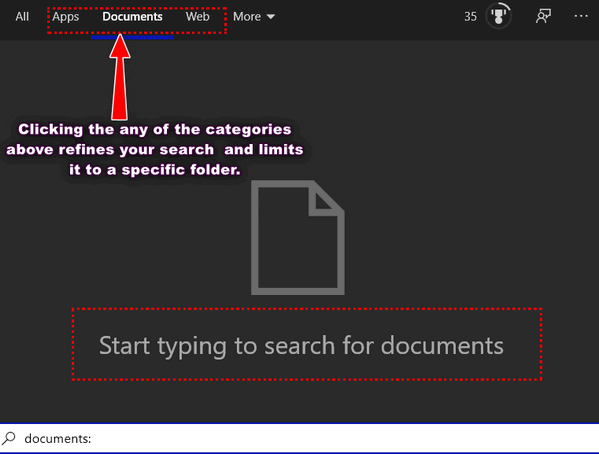 Across the top of the taskbar search window, you can narrow your search down by clicking on a category or folder. And click on "More" for more categories and folders. Did you know that?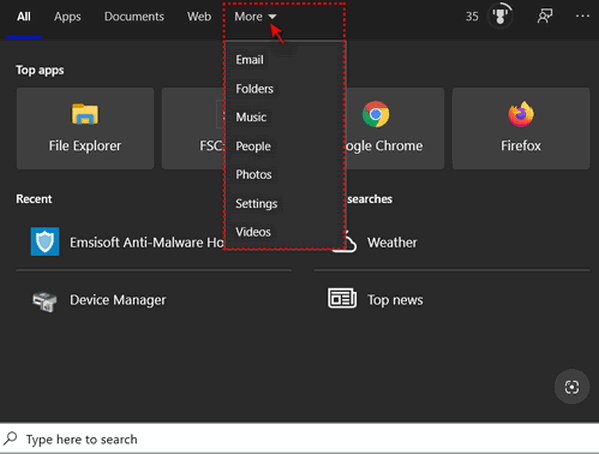 Tell Microsoft what you think, right from the taskbar…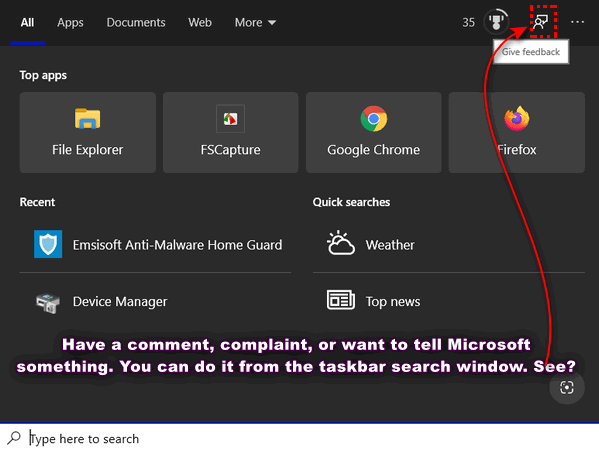 See what accounts are connected. Manage your user accounts. Add a work or school account and more… right from the taskbar search window…
You can search with a screenshot from the taskbar search…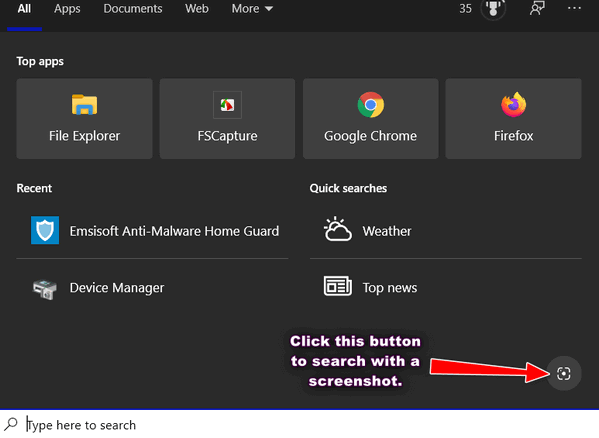 Click the button (above) and take a screen shot of anything on your screen and search for similar images? Useful? Hmmm not sure… but now you know.

Now you know other ways you can use the ever-evolving Windows 10 taskbar search. Hopefully, you've found something useful in this post.