Back to the Future: The Un-Smartphone is Coming
The more things change, the more they stay the same. Isn't that true? In this age of Smartphones, Justine Haupt invented a rotary cell phone, "Because," she said, "in a finicky, annoying, touchscreen world of hyperconnected people using phones they have no control over or understanding of, I wanted something that would be entirely mine, personal, and absolutely tactile, while also giving me an excuse for not texting…"
When I say Justine invented the rotary cell phone, I mean it. Here's a photo of the prototypes.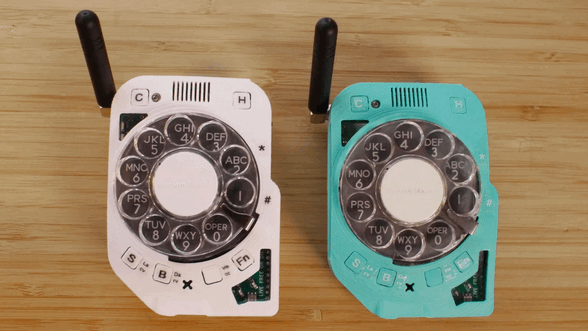 Justine said she invented the rotary cell phone because, "…in a finicky, annoying, touchscreen world of hyperconnected people using phones they have no control over or understanding of, I wanted something that would be entirely mine, personal, and absolutely tactile, while also giving me an excuse for not texting…"
She calls it "The Un-smart Phone". And if you are already wanting to get your hands on one, you'll have to wait. Right now the rotary cellphone is only available in kit-form and only connects to 3G service. But if you're willing to wait, here's some good news from the inventor:
"Due to a surprising number of requests from people wanting a ready-built (or nearly ready-built) rotary cell phone, I'm working on a more refined "mark 2" version. So far this is how it's shaping up:
Connects to the 4G network, which will be active for at least the next decade
Real, mechanical ringer bell
Silent vibration mode (no "vibrate hum")
Larger ePaper display than on the current version
Contacts are added by editing a text file that's stored on an SD card
Will use newly manufactured rotary dial mechanisms
Easy access to SD card slot
User-repairable; not planned for obsolescence
Injection-molded casing
Separate USB port for direct access to the cell transceiver via AT commands (for those who are interested in such things)…"
Interested in going back to the days when phones had rotary dials and were only meant for talking? Then visit this page and read more about Justine Haupt's rotary-dial un-smartphones.
According to Justine, the un-smartphones are coming in September 2020.