BCUninstaller: An Exceptional Free Advanced Uninstaller
Uninstall one program… or uninstall as many as you want, all at once!
Sometimes we're amazed by the free software that is still being developed. There's not nearly as much as there once was, and a lot of the new freeware that is being created is developed only as a ruse to get malware on your computer – there are still some good people around making great software. Today, we're going to feature some great free software.
BCUninstaller is an advanced uninstaller that has some advanced features for advanced users, but also many simple, elegant features for non-techy users as well. It's a great uninstaller and a freeware program with something for everybody.
BCUninstaller (Bulk Crap Uninstaller) is an uninstaller designed to help you uninstall a single program or a large number of programs quickly, easily, and completely.
After you download and install the program (or choose the built-in Portable option), BCUninstaller will scan your computer for a few minutes digging deep to find all of your programs and their associated files and registry entries.
You can choose to remove as many programs and apps as you want, and BCUninstaller will launch each uninstall process and all you have to do is confirm the deletion. Or you can choose "Quiet uninstall" which will attempt to uninstall all the programs and apps you've selected without any user interaction.
BC Uninstaller has many other useful features, like an excellent (and configurable) startup manager, and advanced options that show system components, protected items, and other options included mainly for advanced users.
There's an excellent video at the bottom of this article. If you plan on downloading BC Uninstaller, you'll find the video helpful.
During setup, you can choose from Standard or Portable installation. Each is explained in the dialog to help you choose.

BCUninstaller will scan your computer during setup – this takes a few minutes.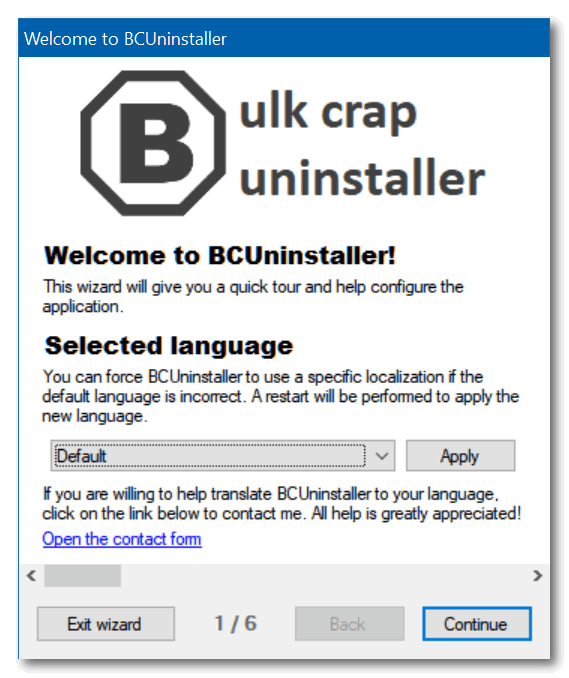 BCUninstaller's setup dialog. The default language is English (U.S.). 
Programs and apps are color-coded for your convenience. Green means the program has a verified certificate, blue-gray means it has an Unverified certificate, pink means the application is not registered, and light blue means it is a Windows Store app.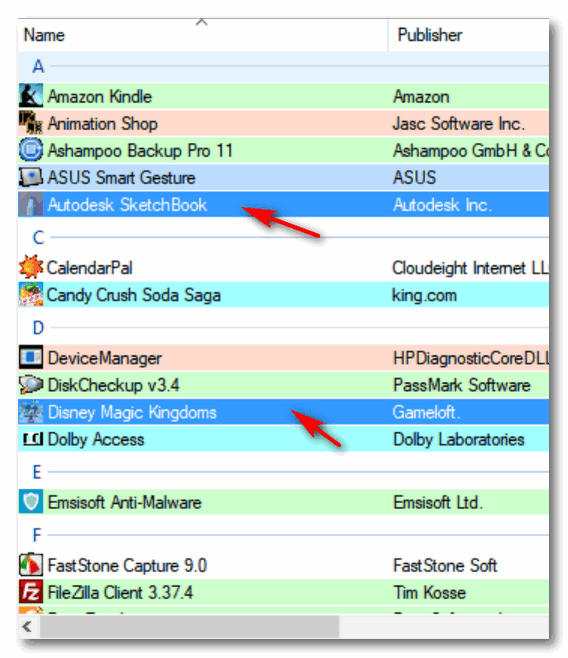 You can select as many apps as you want to uninstall and remove them all in one session.
If you want the program to try to uninstall the programs you selected for removal without your intervention, you can choose "Uninstall quietly". You have other options as well – these are clearly explained in the program's excellent help pages.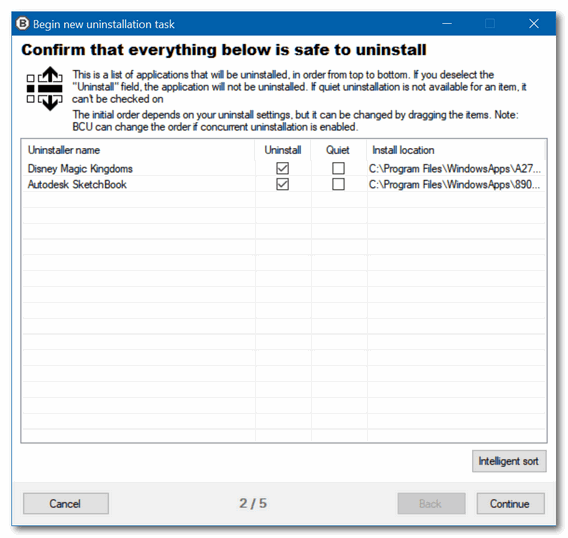 If you've not chosen "Uninstall quietly" you'll need to confirm each uninstallation. Or you can tick the box under "Quiet" if you want the program to try to uninstall the selected items without any more intervention from you.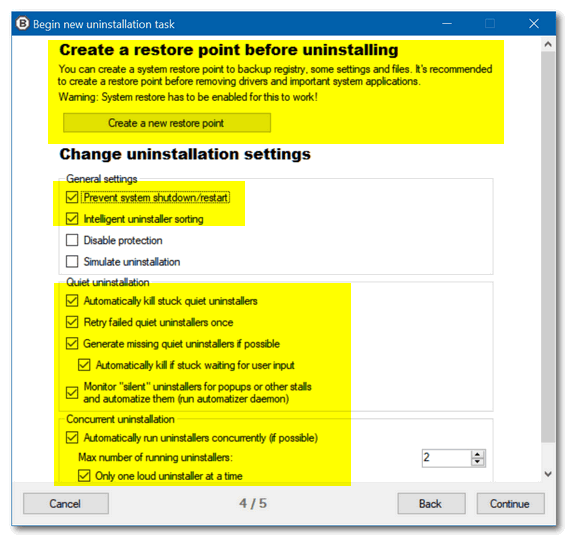 The dialog above is especially important and very thoughtful. It gives you the option to create a restore point before proceeding with the uninstallation. It also prevents a program's uninstaller from automatically restarting or shutting down your computer, kills stuck uninstallers and forcefully removes programs, and much more.
You can read more about BCUninstaller, see more screenshots, and download it from the BCUninstaller home page.
BCUininstaller is also available for direct download from Snapfiles here.
NOTE:  Revo Uninstaller, HiBit Uninstaller, Geek Uninstaller are all great options for uninstalling programs completely. BCUninstaller is yet another good free option you may want to consider.
See the video below to see how BCUninstaller works.