Big Changes on the Way for Your Gmail Account(s)
Years in the making,Google is about ready to release its new updated version of Gmail. It's not only a redesign, but adds several new important security features including self-destructing email. While we haven't had time to look over all the new features yet, we're going to tell you about two of the most important ones  – and show you how you can try the new Gmail right now.
Here are some of the most important new features of the new Gmail.
Confidential mode
Gmail's confidential mode will help you keep your sensitive information secure and safe. You want want to use it for every day emailing but for emails containing sensitive info, you'll have the "Confidential mode" option. This options enable Gmail user to self-destruct a message after a period of time set by te user. Confidential mode also removes the option for the recipient to copy, forward, or print messages sent using Confidential mode.
Nudge and Snooze
Gmail says it wants to help users to get more done without leaving your inbox. This makes sense, They don't want you wondering off to competing sites. Nah, that's not why. The feel the more useful features they add, the less likely you are to use Microsoft's Outlook.com or worse Yahoo mail.
Gmail's "nudge" feature will remind you to follow up and respond to messages. The "snooze" feature let's you put off reading or responding to message you don't want to look at or respond to right way… without deleting them. They'll awaken after a time and you can deal with them then. Kind of wish some people had the "snooze" feature.
New  bigger, bolder, harder to ignore security warnings
Phishing scams and other email scams are nothing new – but they are getting more sophisticated and more numerous as time goes by. The new Gmail is adding bigger, bolder, harder-to-ignore security warnings to alert you to potentially risky emails appear in your Gmail inbox.
See?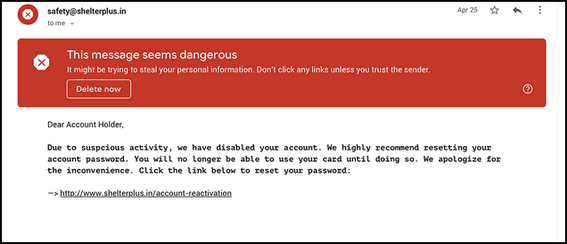 Not All the New Features Are Available For Everyone Yet
Not all features will be available to everyone right away. So, don't drive yourself crazy if you can't find some of the new features yet during your test drive of the new Gmail.  Google will be rolling out the new features gradually.
Take the New Gmail for a Test Drive
But you can take the new Gmail for a test drive and switch back to the old Gmail easily. If you'd like to check out new Gmail you can do so by logging into your Gmail account, clicking the Gear icon and click on "Try the new Gmail"…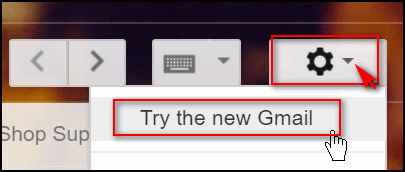 When you do, you'll see this: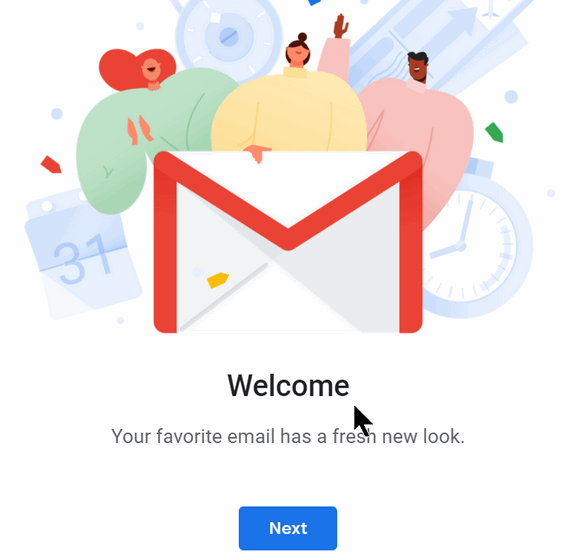 And when you click "Next" you'll see this: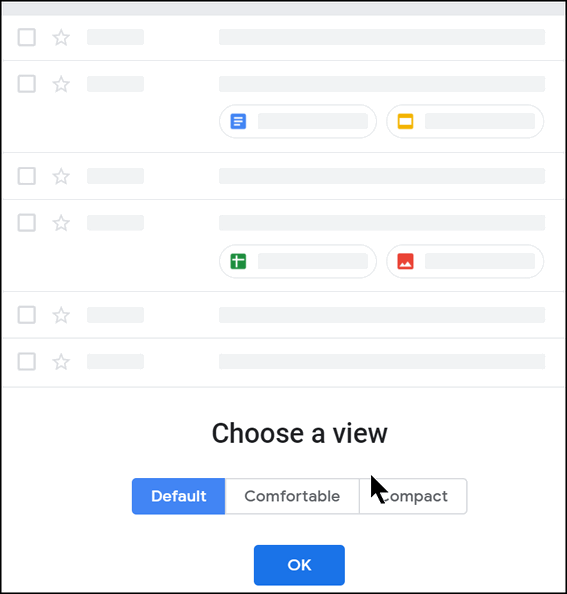 Chose the view you want to use for the new Gmail, then click OK and you're on your way.
What if you don't like the new Gmail? Well, for now, you can go back to the classic Gmail by clicking on the Gear icon and clicking "Go back to classic Gmail".