Common Sense
In 1776, Thomas Paine published his now-famous pamphlet "Common Sense" outlining his arguments for American independence.  Well, this is different from Thomas Paine's "Common Sense". My essay has no arguments for American independence – at least I don't think so.  I sure hope that common sense was more abundant in 1776 than it is now. 
Anyway…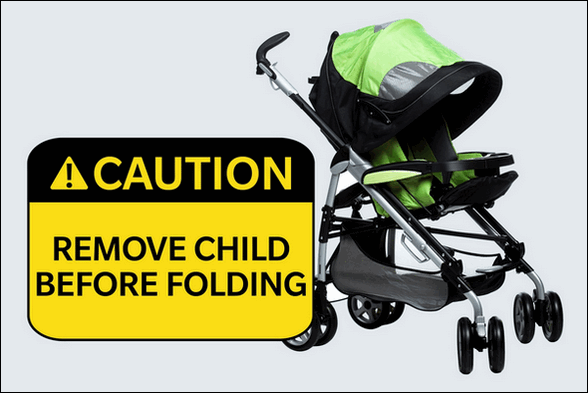 I saw a warning label on a stroller the other day, it said: "Warning! Remove child before folding stroller!".
I'm thinking… really? What kind of person would not remove the child before attempting to fold up the stroller. Are these the same morons who leave small children in hot cars with the windows rolled up and the doors locked?
Has common sense gone the way of the woolly mammoth? Is common sense extinct?  Conspiracy theories abound on social media and it would be hilarious if only so many people didn't believe such off-the-wall rubbish.
Maybe it's true… common sense isn't so common anymore. Well… OK! You talked me into it. I'm going to prove it to you. here are some examples for you.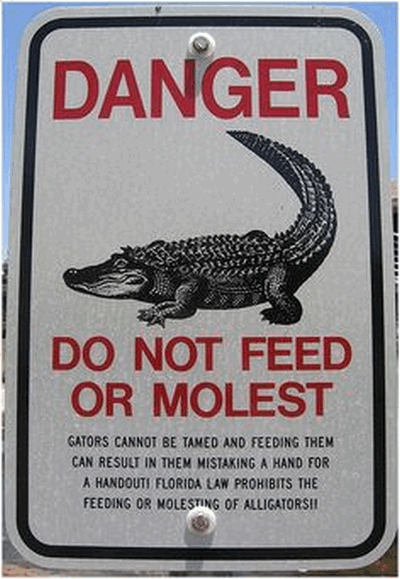 DO NOT FEED OR MOLEST (Alligators)
You wouldn't want an alligator to mistake your hand for a handout, would you? Who would mess with an alligator anyway?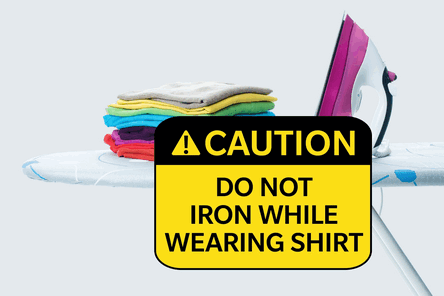 DO NOT IRON WHILE WEARING SHIRT
This one could go either way. Either you can't iron with a shirt on – or you should not iron your shirt while wearing it. In all my years I've never been tempted to iron a shirt while wearing it. And I've never ironed anything while shirtless. Apparently, not everyone agrees with me.
DO NOT TIP OR ROCK THIS VENDING MACHINE
Doggone it! I have no money and I'm really hungry! I want some Twinkies!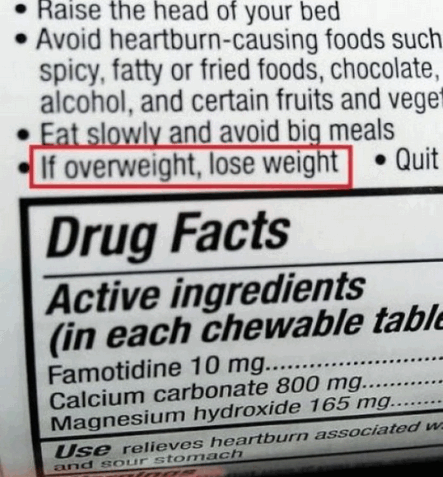 IF OVERWEIGHT, LOSE WEIGHT
I guess heartburn and sour stomach can be relieved by losing weight. I guess if you stopped eating, you wouldn't have to worry about heartburn or sour stomach.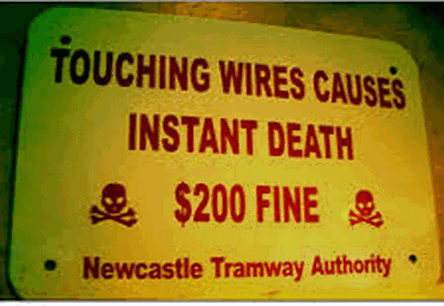 TOUCHING WIRES CAUSE INSTANT DEATH $200 FINE
Do I pay the fine before or after touching the wires?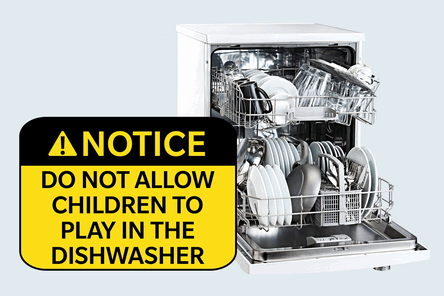 DO NOT ALLOW CHILDREN TO PLAY IN THE DISHWASHER
Well, how else you going to get them clean?
CHECKING BABY'S DIAPER
Inexperienced parents?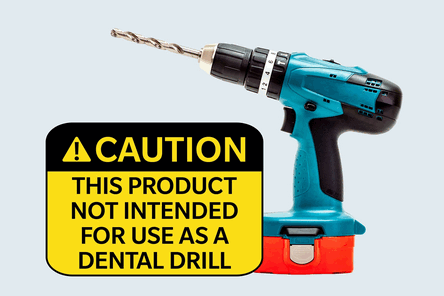 THIS PRODUCT NOT INTENDED FOR USE AS A DENTAL DRILL
I've had dental work that felt like the dentist was using this kind of drill, but I've never been tempted to use this kind of drill on my teeth – or yours.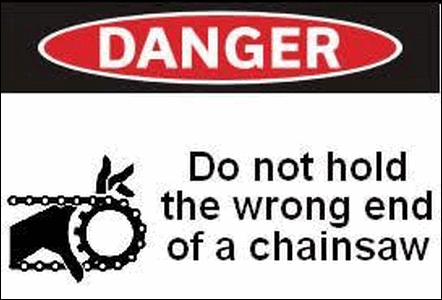 DO NOT HOLD THE WRONG END OF A CHAINSAW
Shoot! I've been using a chainsaw wrong all these years!
DO NOT USE WHILE SLEEPING
Who would dry their hair while sleeping? Who even could?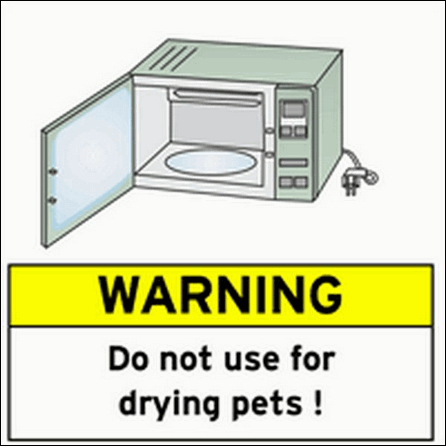 DO NOT USE FOR DRYING PETS!
I wonder how many people have tried to dry a dog or cat in a microwave. There must have been quite a few – otherwise why this warning label?
BRIDGE WILL BE CLOSED FOR ONE DAY BETWEEN OCT 17 & 28
Do you win a prize if you guess which day it will be closed?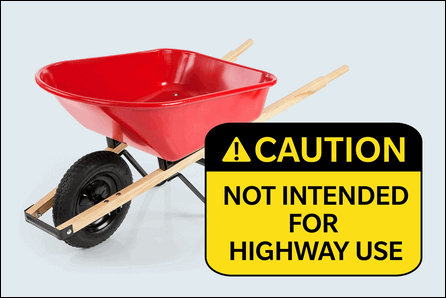 NOT INTENDED FOR HIGHWAY USE
You know I've always wanted to ride down a highway in a wheelbarrow.
---
If you haven't gotten the idea that common sense isn't so common anymore, I don't know what to tell you.  It seems to me that common sense is nearing extinction – what can we do to save it?