Create Animated Gifs with Sceen2Gif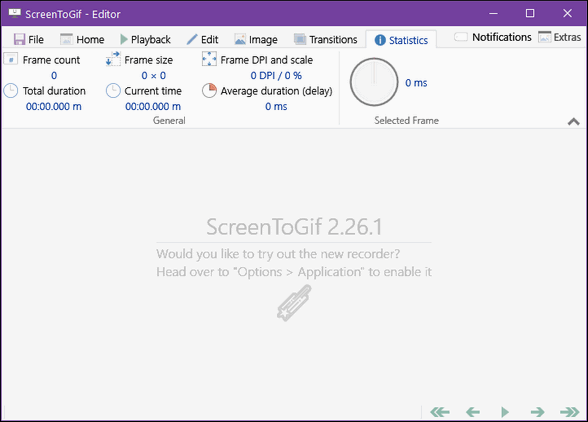 Sceen2Gif is a lightweight program that can record your screen and webcam and it comes with a sketchoard recorder you can use to record live drawings and more. You can record, edit, and export animated gifs. Screen2Gif is extremely easy to use, yet it has features that are not normally found in free animated gif utilities.  Screen2Gif has many advanced features that experienced users will embrace, yet Screen2Gif is so easy to use that beginners will be able to use it right away.
Here are just a few of the many features of Screen2Gif:
Add captions, text, drawings or shapes
Add keystrokes and mouse clicks
Add borders, shadows and obfuscate (pixelate)
Add watermarks using your own images
Undo, redo or reset your edits
Copy, cut and paste frames
Select multiple frames or browse to a specific frame
Preview the playback of the animation
Capture the mouse cursor and mouse clicks
Remove duplicates
Reduce framerate
Delete all previous or all next frames
Import frames
Resize, crop or flip/rotate
… and many, many more
The Screen2Gif website has an excellent help section showing how to use all the features of the program. You'll find guides and screenshots to help you get the most out of the program.
The ways you can use Screen2Gif are limited only by your imagination. You can use it for presentations, show people how to do computer-related tasks, use it to make interesting content for your social media posts, and more.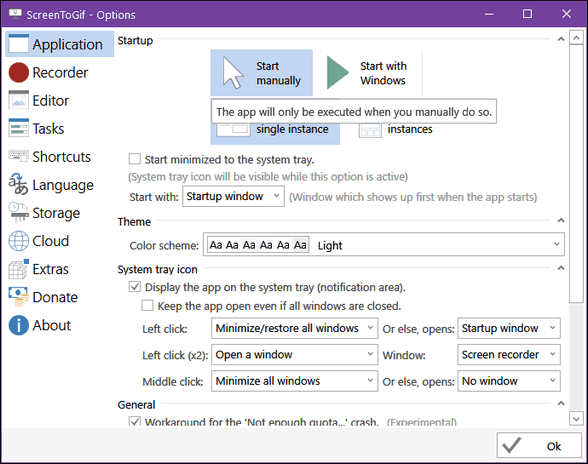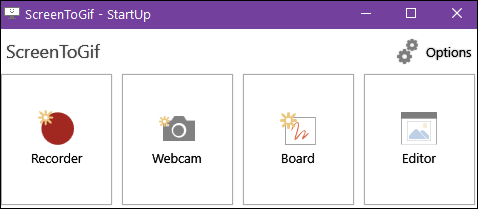 Screen2Gif is completely free and works on Windows 7, Windows 8x, and Windows 10 (all versions). You can download it with an installer or as a portable version. Both the installer and the portable version are clean and free from tricks, PUPs, and malware.
Read more about and/or download Screen2Gif here.
Look Out Below!
I had some fun trying out Screen2Gif.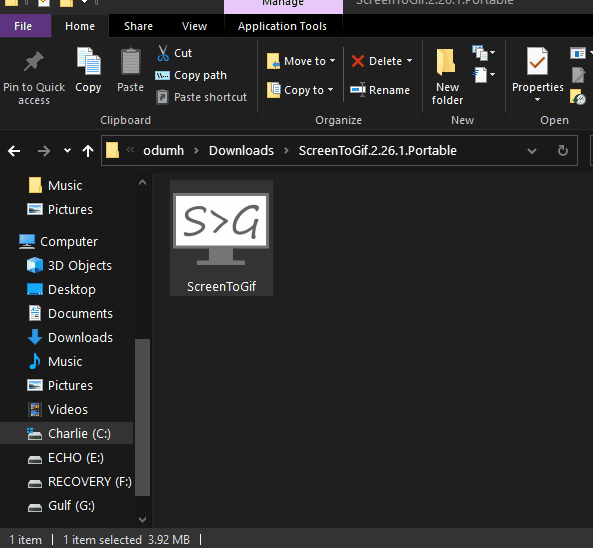 Above: After downloading the portable version and extracting the zip file, I created shortcuts on my Start menu and the taskbar.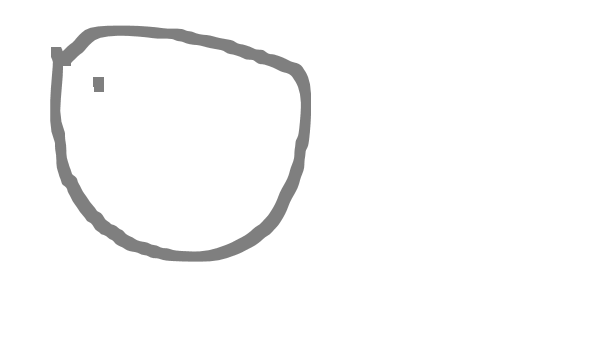 Well, I never said I was an artist, did I? It's close enough.