Three Things You Can Do Right Now to Secure Your Google Account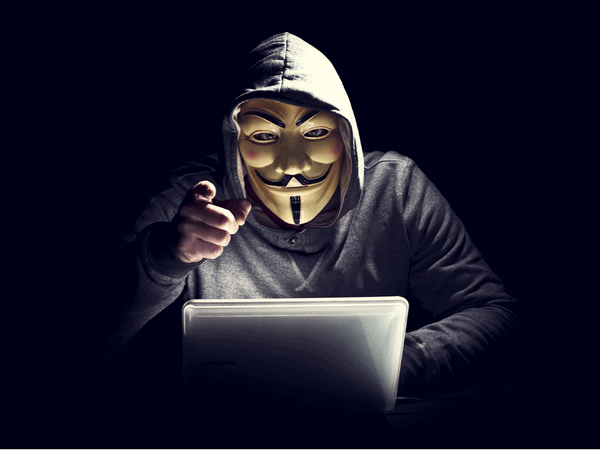 If you use Gmail, you probably have all kinds of personal information stored in your Google account and Gmail. Did you know that regardless of how you access your Gmail, a copy of all your emails is stored in the All Mail folder? So think of all the emails you've received and all of the potentially confidential information included in some of them.
Securing your accounts may mean you have to give up a little convenience, however, it's worth it. If you ask one of the millions of people who've had their online data compromised, they'll tell you that it worth a little inconvenience to prevent having your data compromised.
So, it just makes good sense to secure your Google account. Here are some easy ways to make sure your Google Account and Gmail are safe and secure.
1.) Add two-factor authentication
If you're not using two-factor authentication now, we recommend setting it up. It's a great way to protect your Google Account from unauthorized access.
Google says when using two-factor authentication…"Signing in to your account will work a little differently. Whenever you sign in to Google, you'll enter your password as usual. Then, a code will be sent to your phone via text, voice call, or our mobile app…"
Here's how to set up two-factor authentication.
Sign in to your Google Account (If you're signed into Gmail, click on your Account picture & click on "Manage your Google account".

Click 'Security' from the left-hand panel

Locate the 'Signing in to Google' section and click 2-Step Verification




Click 'Get Started'

Follow the steps on the screen – you can choose how your two-factor authentication code is sent to you, whether it's via text, voice call, or the mobile app.
2.) Add the Password Alert extension to Chrome.
If you use the Google Chrome browser, installing Google's Password Alert helps secure your Google password by notifying you if you enter your Google Account password on a non-Google site.
Google explains… "Password Alert helps protect against phishing attacks. If you enter your Google Account password or Google for Work password into anywhere other than Google's sign-in page, you'll receive an alert, so you can quickly change your password if needed.
Password Alert also checks each page you visit to see if it's impersonating Google's sign-in page, and alerts you if so…"
You can get more information and or download Password Alert for Chrome here.
3.) Check your Gmail account activity frequently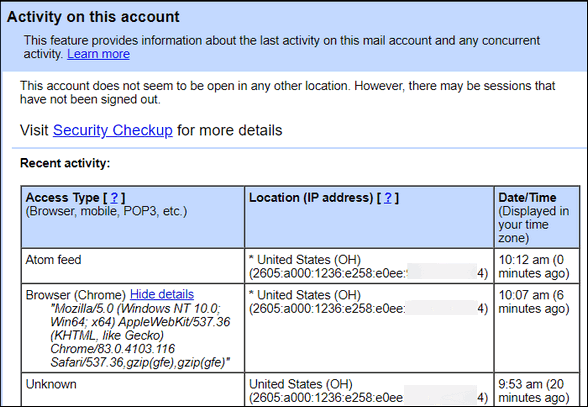 One of the easiest ways to make sure that no one else is accessing your Google Account is to check your account activity frequently.
Here's how to check your account activity.
Log in to your Gmail account

Near the bottom right of the main Gmail page, click Details

This opens the account activity popup…
In the popup window, you'll see the date, time, location, and type of device used to access your Gmail account. If you see anything suspicious, you should change your password immediately.
While you're there, it would be a good idea to click on "Security Checkup" to see other ways you can improve your online security.