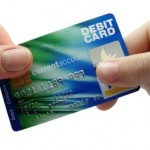 The world – offline and online – is full of charlatans, cheaters, crooks and con artists. It seems everyone is out to fool you or trick you into buying something or getting you to give away valuable information about yourself.
And if you haven't already figured this out yet: It's all about the money (or lack thereof).
In the world of "free credit reports" the word free takes on a whole new meaning – free means you get something free if you signup for something that isn't free and which will keep on charging you year after year after year for a subscription you may not want or may no longer need. Some of these so-called "free credit report" services will tie you up into a subscription online but not let you cancel it online – you have to call them to cancel them.
It goes something like this:
"Hello, thank you for calling Free Credit Scores & More. If you're calling to change your credit card number, press one. If you're calling to add more services to your account, press 2. If you're calling to give us praises or testimonials – press 4 now…right now! If you're calling to change your mailing address press five. If you're calling to change your email address, press six. If you're calling because you're lonely and need someone to talk to, press seven. If you've got the wrong number but are interested in our services or think you might be, press eight. If you can't remember the first eight options, press nine to hear them again. If none of the options sound like something you need, please hang up and try again later or hold for a customer service representative. We're sorry, all our customer service agents are currently busy assisting other befuddled customers. Please be assured that your call is important to us because we'd like to sell you more useless services you don't need but you might need if we can convince you that you need them. The next available customer service agent will assist you shortly. Thank your patience…."
One hour and twenty minutes later, you finally get a "customer service agent" who is from India and you can't understand. So in frustration you ask for someone who speaks English in some remotely recognizable form. The Indian customer service agent whose ego you've shattered, tells you he's going to transfer your call to another representative but during the transfer the call is lost. He hung up on you for insulting him. And now you have to start all over. Oh goody!
Knowing your credit score with all three credit reporting agencies is important. It's important because your credit score determines your eligibility for loans, some types of employment and the interest rate you'll be charged for loans. Having access to your credit reports and credit scores is important too so you can find errors and get them corrected quickly and also for detecting fraud and identity theft immediately.
But there's only two free ones we know of – one is the government run free credit report which you can use only once a year and our site of the week this week called "Credit Karma". Credit Karma is the best because it allows you to check your credit as often as you want. Why, EB checks hers 15 times every day. She's waiting to see if she can get hers over 900 which I don't think is possible. Since she's wealthy and I am broke, her score is impeccable – mine is so-so. I'm a forgetful sort. I forget my wallet when I go to the store and I forget what I went to the store for anyway.
Ah, enough of this intro-rambling. Let's let the founding fathers of Credit Karma tell you what Credit Karma is and why it is, OK? So here they are, the founding fathers of Credit Karma, live (sort of) and in person (sort of):
"Credit Karma offers a new way to track your credit score and a unique way to benefit from it. For the first time you can get a truly free credit score with no hidden costs or obligations. Based on your score, you gain access to exclusive offers from companies that value your creditworthiness.
The premise of consumer Credit Scoring is that people with good credit pay their bills on time, are less likely to go into collections, and tend to waste fewer company resources overall. These factors translate to higher profitability for that company and make that customer more desirable.
The principle of Karma is common to many beliefs. The general idea is that any action a person takes either positive or negative, will have an inevitable equal effect in the future. Your credit score is kind of an expression of this concept; an index of your credit history: your credit karma. Credit Karma embodies the best parts of these two disparate yet similar concepts to help people stay aware of their Credit Score and gain access to exclusive deals at the same time…."
Your credit score is important and you should have access to it – after all it's yours and everyone else, it seems, has access to it. But until now there's been no way for you to access your credit scores free – as often as you like. Today's site pick will set you free – in more ways than one. Visit today's site pick "Credit Karma" right now and you'll be on your way to celebrating…
Or on your to the mental health clinic for Zoloft or a homeless shelter to meet TC.