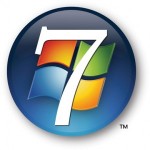 1. Preview photos in Windows Explorer:
While in Windows Explorer, Press ALT + P and a preview should appear on the right.
2. Add videos to your Start Menu:
Want a way to access your videos more quickly? You can do it easily in Windows 7.
Right click the Start button, click Properties, Start Menu , Customize and set the Videos to "Display as a link" and you're done.  You will now see your videos in the Start Menu.

3. Windows 7 makes adding new fonts a snap!
How easy is it to add a new font in Windows 7? Just download the font you want, double click it and you'll see the install button. How's that for easy?.
4. Auto arrange Desktop icons
Forget about all that right-clicking stuff – you know the old way of right-clicking the desktop and choosing "Auto arrange"?  Windows 7 has an easier way. Just hold down the F5 key and keep it pressed down for a few seconds and your desktop icons will auto arrange.