Customize the Windows 10 Start Menu or "Look Ma! No More Tiles!"
After posting an article about the new Windows 10 Start menu, we realized from the feedback we got – both in the comments and through emails – that a lot of you don't like the Start menu tiles. But you don't have to have tiles, I tells ya!
Here's how to customize and trim down the Windows 10 Start menu so it's more like the Start menus in previous versions of Windows – that is – just a list of apps and desktop programs.
Let's get started.
Most Windows 10 Start menus look similar to the one below.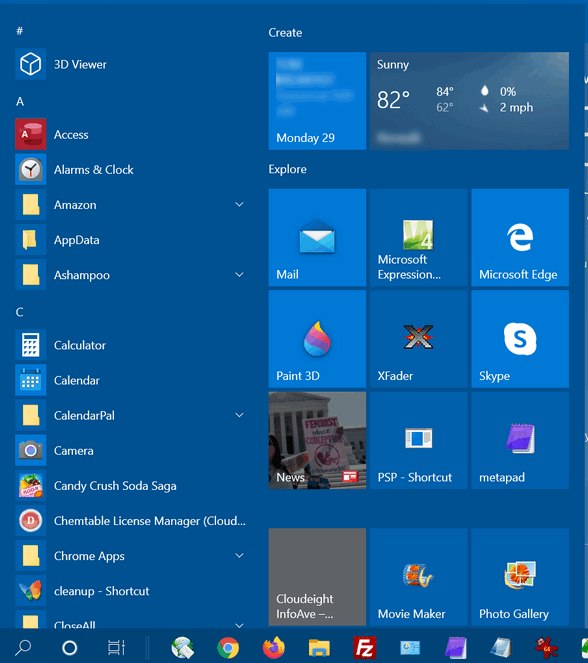 But, they don't have to. You can make it look a lot more like the Start menus in earlier versions of Windows and it's really easy to do.
1.) Grab a tile, any tile, and right-click on it.  Then choose "Unpin from Start" from the popup menu.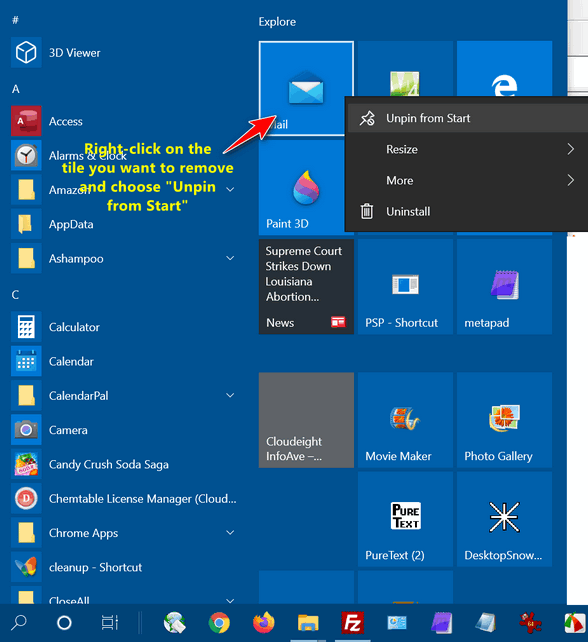 2.) Remove all the tiles one at a time.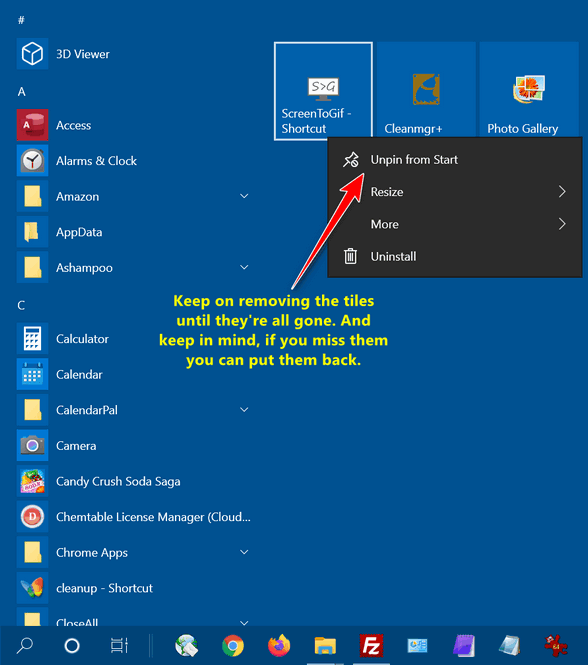 3.) When you're done removing all of the tiles, it's time to resize the Start menu to make it thinner. To do that, just hover your cursor over the right edge of the Start menu until you see the pointer turn into a double-arrow icon. When you see it, drag the edge of the menu inward.
4.) Look ma! No Tiles! You can see below that your "new" slimmed-down Windows 10 Start menu is just a list of apps and desktop programs, much like the Windows Start menus back in the good old days. To the left of the programs, you'll find icons for folders,  Settings, and power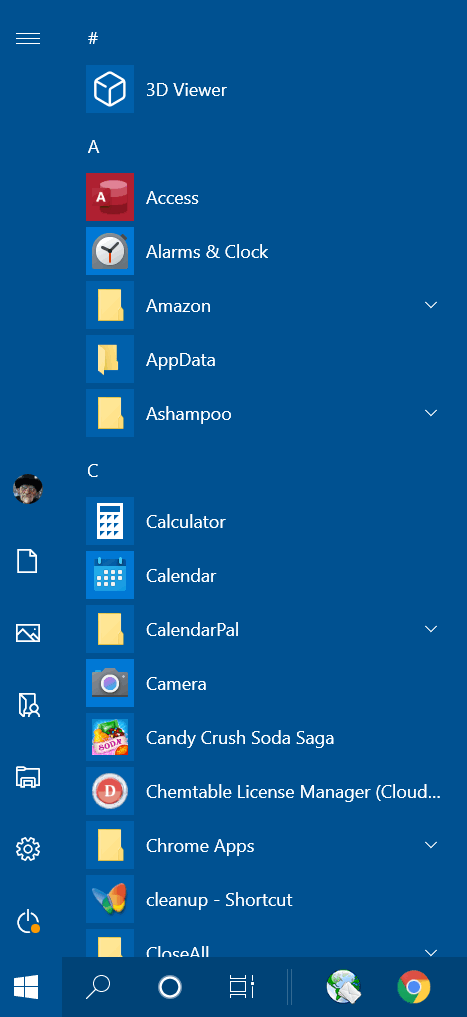 And if ever you want your tiles back, find the program or app in the menu you want to create a tile for, right-click on it, and choose "Pin to Start". Once you've pinned it, you can resize it by right-clicking on it and choosing the tile size you want.
That's it. Go customize!
PS: For those who don't like the Start menu of the future (as we discuss here), you'll be able to customize it the same way as you can customize the Start menu now. You have nothing to fear but fear itself!