Customizing the Command Prompt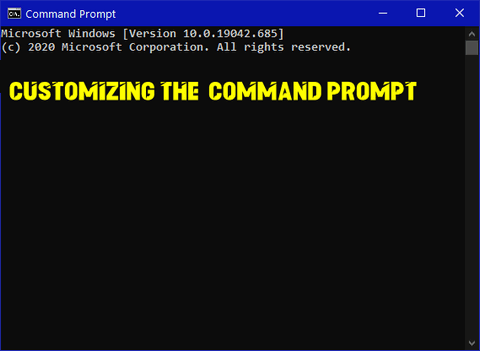 You can customize the Windows Command Prompt to make it just about any way you want it.
We feature quite a few tips that require you to use the command prompt and we recently had a reader ask if there was a way to make the font larger. Great question!
So, here's a brief tutorial showing just a couple of ways you can customize the Windows Command Prompt.
1.) Open a Command Prompt window by typing COMMAND in the taskbar search and then press Enter when Command Prompt shows in the search results.
2. Right-click the Command Prompt title bar (the bar across the top with "Command Prompt" showing). Then, from the menu that appears, click "Properties".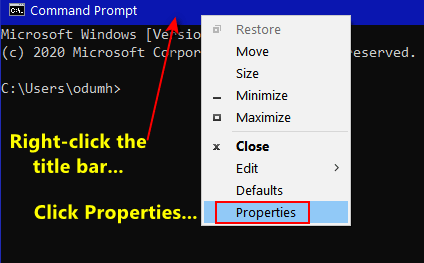 3.) Click on the "Font" tab to adjust the font, font size, and font style (bold or not).  When you have finished choosing, click "OK".
4.) Click on the "Colors" tab to change the background colors, font colors, and other colors if desired. For this tutorial, we're going to leave the font color at its default (white) and change the background color to blue. But if you like, you can play around with these settings to create a color scheme that you like and that is easy to read.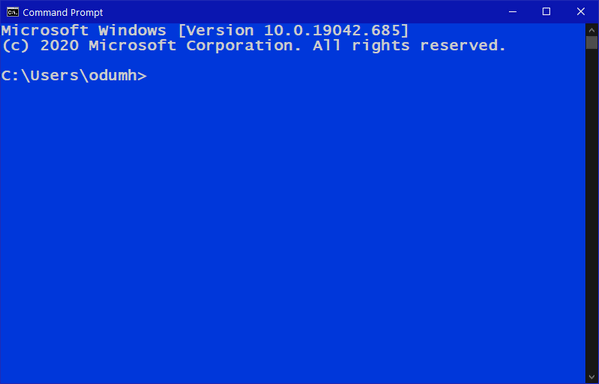 And now you know how to customize the Windows Command Prompt. If you decide you went too crazy and the Command Prompt is out of control, no worries. Open a Command Prompt, right-click the Title Bar, and choose "Defaults" from the menu. Windows will show you the default settings and you can reset the fonts, sizes, and colors, back to their defaults.