Don't Throw Your Old Cell Phone Batteries in the Trash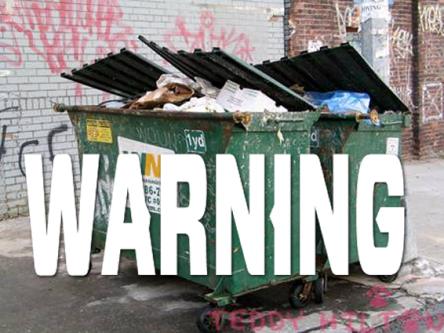 Here's a special warning for every one who uses a cellphone, laptop computer or battery-powered tool. The lithium-ion batteries that power most of our electronic devices, when improperly disposed of,  can cause serious fires and even explosions.
And it's not just theoretical, it's really happening.
USA Today recently published an article that captured our attention. Everyone who uses a cellphone, laptop or battery-operated power tool should be aware of the risks of  throwing lithium-ion batteries in the trash or in the recycle bin. More and more reports are surfacing about the disastrous fires and explosions caused by the improper disposal of cellphones and/or lithium-ion batteries.
Don't throw your old cellphone or lithium-ion batteries in the trash or recycling bin. Recycle them properly.
How to properly recycle your old lithium-ion batteries.
Call2Recycle's mission is to make Americans aware of the dangers of improperly recycling or disposing of lithium-ion batteries. It has a network of 14,000+ recycling centers in the U.S. According to their website, Call2Recycle has a public drop-off location within 10 miles of more than 87% of people living in the U.S. And it's 100% free to all U.S. consumers. There are two drop-off locations within 10 miles of me – Lowe's and Home Depot. I don't have any lithium-ion batteries to recycle right now – but I have tossed old cell phones in the trash in the past. I was never aware of the potential dangers of throwing old cellphones and/or lithium-ion batteries in the trash… but I am now. And so are you.
Visit this page to find the nearest battery recycling center to you.
To learn what types of batteries you can recycle, check this page.
You never have to pay to recycle your old batteries; the rechargeable battery program is funded by major battery and product manufacturers.
Living in Canada?
If you're one of our Canadian friends, visit Call2Recycle's Canadian website here.