Enable or Disable Touch Screen [Windows 10]
If you have a touch screen computer, and your touch screen stops working, here's how to enable your touch screen in Windows 10
1. Right-click your Windows 10 Start button (or use the Windows key + X shortcut).
2. Click on Device Manager.
3. Select the arrow next to Human Interface Devices.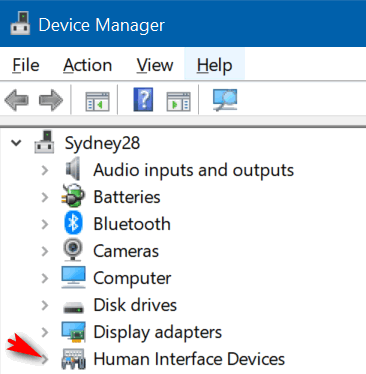 4. Select HID-compliant touch screen from the list.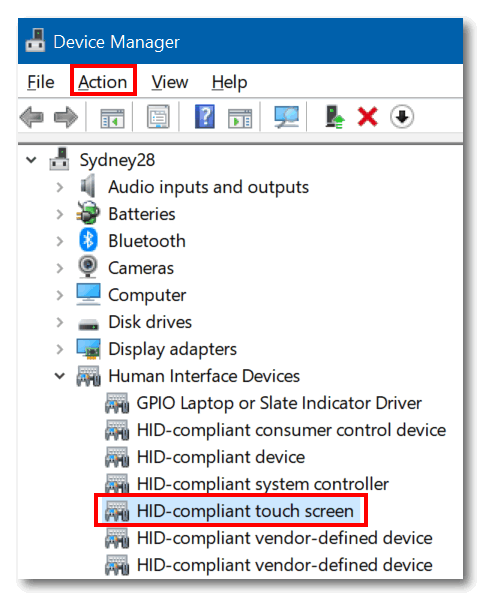 5. Select the Action tab at the top of the window (as above).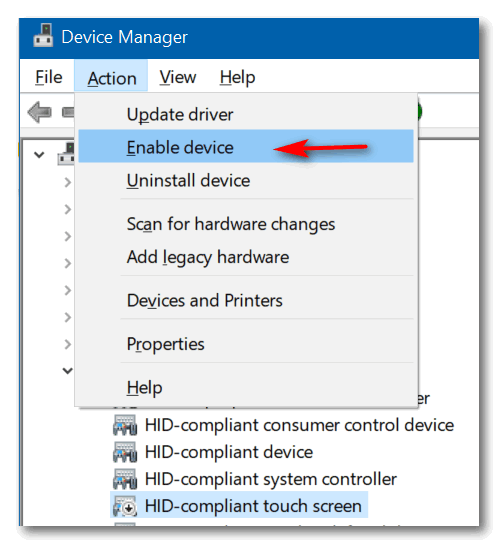 6. Select Enable device from the drop-down menu and confirm.
If your touch screen is on and you want to disable it, follow the instructions above, but choose "Disable" instead of "Enable". If the touch screen is enabled, you'll have the option to disable it.
---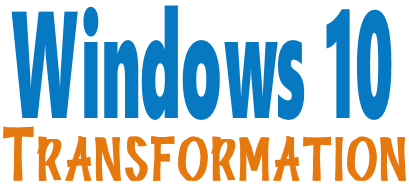 We'll make your Windows 10 computer look and work more like Windows 7.
The end of Windows 7 is coming on January 14, 2020.
Using Windows 7 after that date may put your computer at risk as Microsoft will no longer be sending security updates and fixes for it.   Whether you upgrade your Windows 7 to Windows 10 (still free) or buy a new Windows 10 computer, we can make you feel right at home on Windows 10 with our Windows Transformation service. We can take your Windows 10 computer and make it look like this: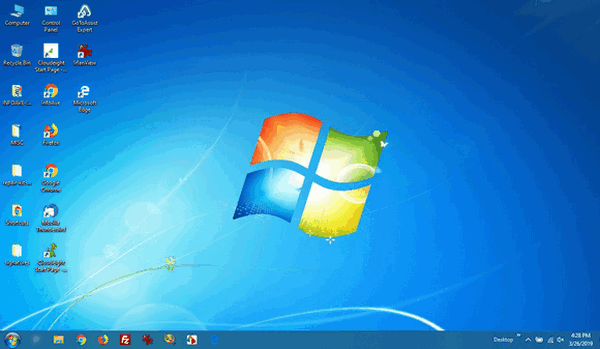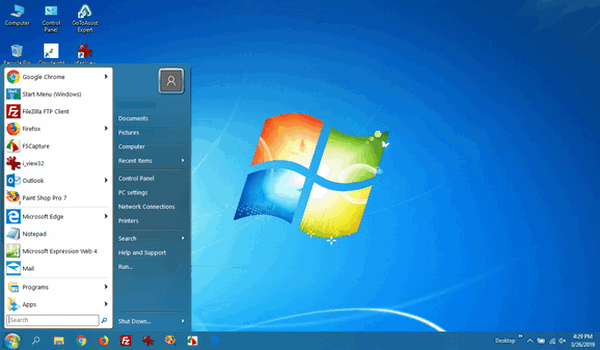 Above: Windows 10 or Windows 7? 
Both screenshots are of a Windows 10 computer. It looks very much like a Windows 7 computer doesn't it?  
With our Windows 10 Transformation service, we will:
Change the start menu back to Windows 7 classic style and include your favorite programs

Change your taskbar and start menu colors to your preferences

Add an authentic Windows 7 start button

Add Windows 7 Wallpaper (if desired)

Change Windows 10 File Explorer so it works more like Windows 7's Windows Explorer

Add My Computer to your desktop (if desired)
Regular price is $35 – but during this introductory period,  we'll make your computer work and look very much like Windows 7 for just $25.  Buy now and use later! Our Windows 10 Transformation service keys are good until you use them. Get yours now, save $10, and get the peace of mind of knowing when you change to Windows 10 your learning curve will be a whole lot easier.   And if you're currently using Windows 10 and like what you see in the screenshots above, we can transform your Windows 10 PC for you too. 
Save $10 and get your Windows 10 Transformation Service Key right now!