Cloudeight InfoAve Premium – Issue #808 – Available Online
If you're not a subscriber to Cloudeight InfoAve Premium Newsletter, please join us. It's delivered to your inbox every Friday and it's completely free! Subscribe right now!
Cloudeight InfoAve Premium, Issue #808, was sent to all subscribers on Friday, April 5, 2019, at approximately 10:20 AM, Eastern daylight time (USA).
---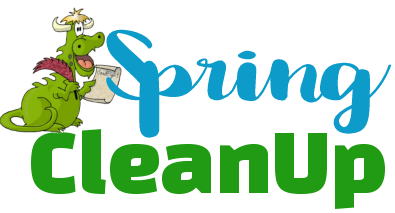 It's springtime and it's time to get your computer ready for summer. With our new Spring Cleanup service, we'll make that EASY for you.  
We'll check your PC, clean it up, optimize it and get it ready for summer…  
Here's what we'll do for you:
We'll connect to your computer and do a deep scan for malware

We'll check your computer for suspicious programs

We'll check your browser for problematic extensions/add-ons

We'll optimize your startups.

We will check your hard drive

We'll check to make sure your System Restore is set up properly

If you choose, we'll remove your current security software and install Emsisoft and give you a FREE 3-month license
If you didn't receive it our latest newsletter, it's because your ISP didn't deliver it… or it's in your spam folder. We suggest, if you are having problems receiving our weekly InfoAve Premium newsletters, that you subscribe to our newsletter using a free Gmail or Outlook.com account. Both of these providers allow you to receive mail without censoring your email. If it's in your spam folder, highlight it, and mark it "Not spam".
If you are subscribed with Yahoo account, please follow these instructions to add us to your Yahoo contacts so that Yahoo will deliver our newsletter to you. We strongly recommend that you do not use Yahoo Mail because of the massive security problems and breaches.
If you're not a subscriber or if you're not getting our weekly Premium newsletter and you'd like to please join us by subscribing to our Cloudeight InfoAve Premium newsletter here. It's free and we will never share your email address with anyone for any reason.
You can read Cloudeight InfoAve Premium – Issue #808– April 5, 2019, here.
Our Cloudeight InfoAve Premium Home Page features the most recent issues of InfoAve Premium. Currently, on our InfoAve Premium Home Page, you'll find Issues #798 through #808.
If you missed an issue, visit our InfoAve Premium Home Page and catch up!