Five Alternate Browsers You Might Like to Try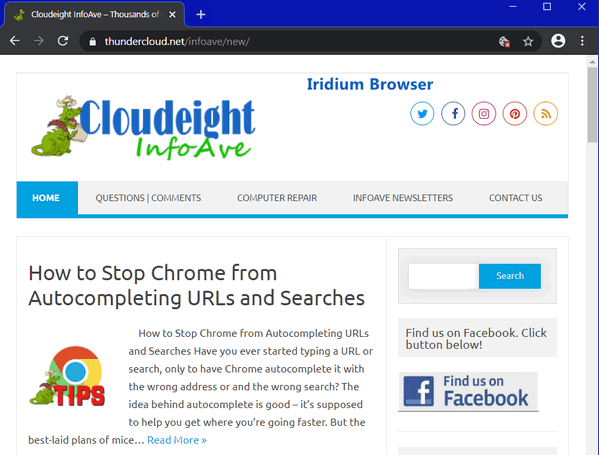 Most people use Firefox, Chrome, Edge, with a few using Opera, and some still clinging to Internet Explorer. Chrome is the world's most popular browser.
While you can only have one default browser (which you can change at will), you can install and try as many browsers as you like. If you're the adventurous type, we're going to give you a list of browsers that we've tried in the past.
Palemoon
Palemoon is a Firefox-based browser but that doesn't mean it looks like Firefox. Palemoon is an independent fork of an older version of Firefox. Therefore, it is independent of Mozilla and is not affected by new "features" being added to Firefox. Read more about and/or download the Palemoon browser here. 
Iridium
Iridium is a Chromium-based browser like Chrome and Microsoft Edge. It's light and fast. From Iridium's home page…"Chromium (which Iridium is based on) is a very secure browser, yes. But it does call home to Google and we did, even more, to enhance security to the maximum extent possible…Just anybody can use Iridium right away. It is simple and easy to handle, it does not require any special knowledge at all…" Read more about and/or download the Iridium browser here.
Waterfox
Waterfox is another Firefox-based browser with added security and features. Waterfox does not collect any data about you, meaning you do not have to worry about any tracking or usage information about what you do inside your browser. Read more about and/or download Waterfox here.
Epic
Epic is another Chromium-based browser with a focus on privacy. According to Epic's home page…"Epic is a private, secure web browser that blocks ads, trackers, fingerprinting, cryptomining, ultrasound signaling, and more. Stop 600+ tracking attempts in an average browsing session. Turn on network privacy with our free VPN (servers in 8 countries) …" Read more about and/or download the Epic browser here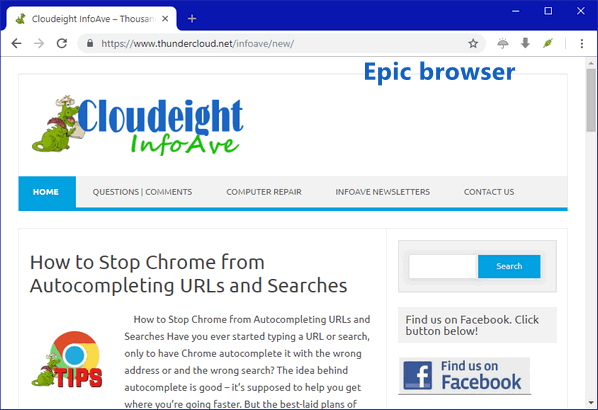 Brave
Brave (along with Vivaldi) is probably the most popular of the "off-brand" browsers. Brave's claim to fame is its privacy features including a built-in VPN and Tor functionality. From Brave's home page…"What You Do Online Is Your Business, Not Ours You are not a product. Your browser should not spy on your online behavior. Read how Brave respects your privacy by shielding you from the surveillance economy…" Read more about and/or download Brave here.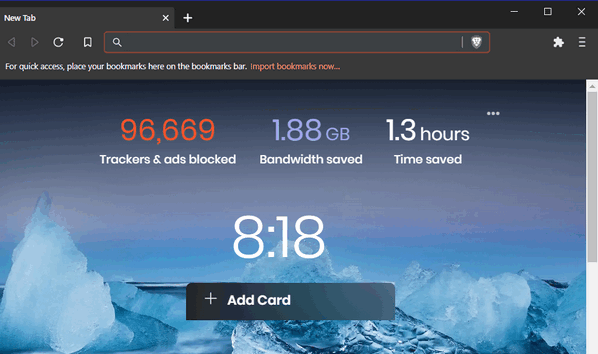 These are just a few of the many alternate browsers we've tried.  All browsers listed above are available free of charge. And they are all free from malicious software and/or tricky installers. All can be uninstalled easily using Control Panel, or Settings > Apps > Apps & features or using your favorite uninstaller.
Don't be afraid to try a different browser. You can try as many browsers as you like without changing your current default (favorite) browser. Who knows? You might just find one you like better than the one you are using now.