HiBit Uninstaller 2023
We featured HiBit Uninstaller for the first time in June 2018 when it was first introduced. We revisited it in 2019 after discovering more interesting features had been added. But after downloading and installing it again four years later we are even more impressed. The developer has added several new useful features. And so, now, we think HiBit Uninstaller deserves to be featured again as a Cloudeight Freeware Pick.


Above: Just opening HiBit uninstaller gives you instant information about your computer such as processor type and speed,  your computer's graphics, how much available RAM, your operating system and type ( 64bit or 32bit), and the total time elapsed since your last reboot.
Revisiting HiBit Uninstaller
The developer has added many new features and has made the uninstaller utility even better. There's a Windows Store App remover which makes uninstalling all those pre-installed Windows Store Apps a piece of cake plus a Windows Updates Manager, System Restore Manager, Browser Extension Manager, Context Manager, and more. 
The Context Manager, for instance, makes it easy to add or remove entries from your context (right-click) menu.
How to access all the tools in HiBit Uninstaller
You can access over a dozen great Windows utilities by clicking the arrow next to "Tools" at the top-right of HiBit Uninstaller.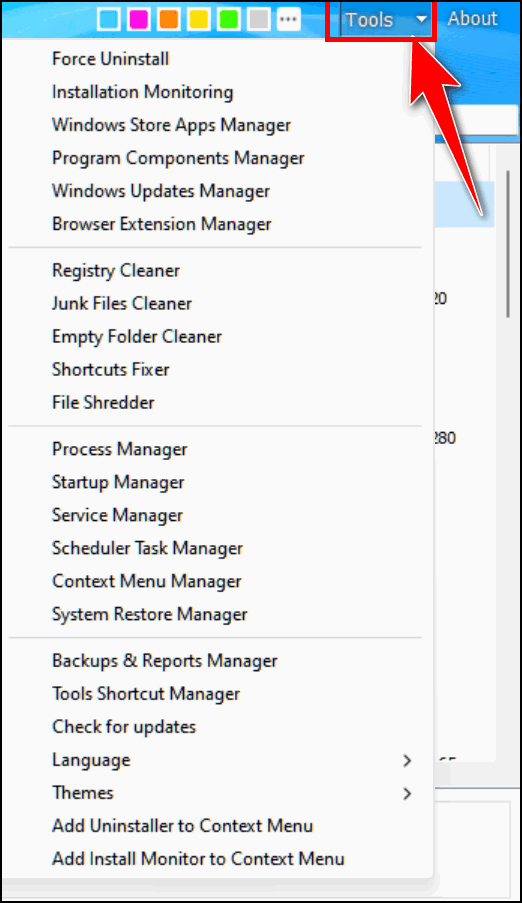 First and foremost, it's a GREAT uninstaller
HiBit Uninstaller wouldn't be HiBit Uninstaller if it wasn't for its superb uninstaller feature. One of the best features of the uninstaller, other than it thoroughly removes programs/apps and leftovers, is that you can uninstall more than one program at a time. Just select the programs you want to uninstall, right-click on one of the selected items, and choose "Uninstall selected".
And should you have a particularly stubborn program that doesn't seem to want to be uninstalled, you can use Hibit Uninstaller's "Force removal" feature.
Plus, if you want to know more about the program you can view its installation folder or search for more information about it online.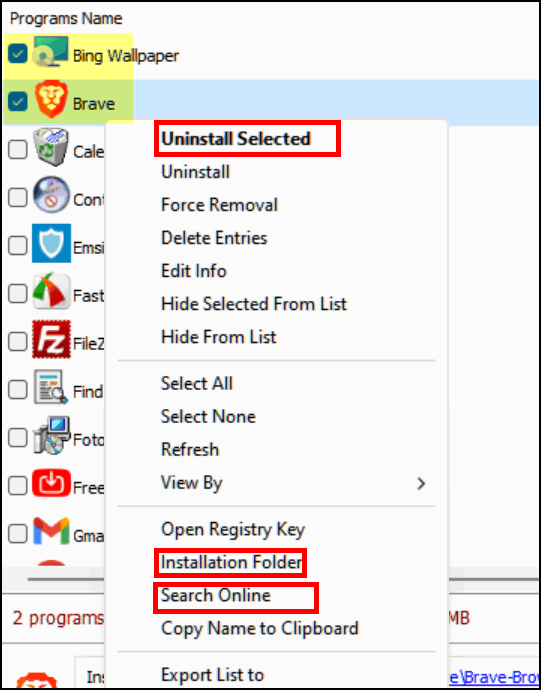 Over a dozen useful Windows tools are included in HiBit Uninstaller
HiBit Uninstaller has become our free uninstaller of choice. Not only our uninstaller of choice but our freeware utility of choice. HiBit Uninstaller replaces several other apps & utilities. What's not to like about that?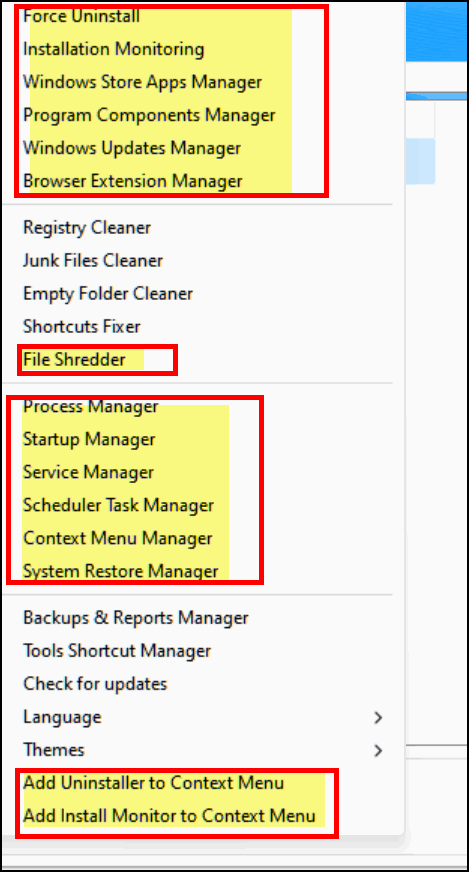 Above: Over a dozen useful utilities are included with HiBit Uninstaller. Plus you can add the Uninstaller and the Install Monitor to your Context Menu to make it easy to monitor software as you install it and uninstall any program or app by right-clicking on it. We do not recommend using its registry cleaner; our favorite 'safe' HiBit tools we recommend using are highlighted in the screenshot above.
Control browser extensions, system restore points, and more…
HiBit Uninstaller is a great freeware program and the newest version adds a lot of new features and an even better uninstaller that we think is the best free uninstaller when it comes to cleaning up the detritus most uninstallers leave behind.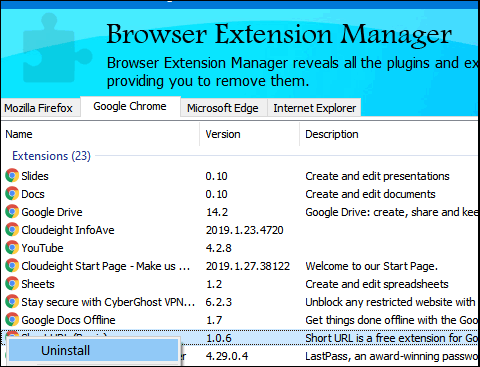 Above:  The Browser Extensions Manager lets you remove extensions without opening your browser. It supports Firefox, Chrome, Edge, and Internet Explorer.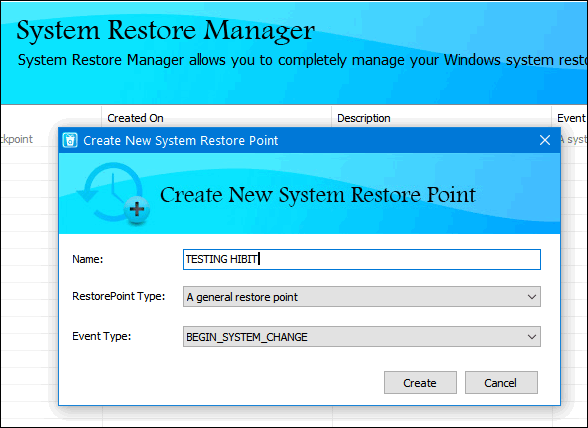 Above: The System Restore Manager instantly shows you how many restore points you have and when they were created. You can also create a restore point.
HiBit Uninstaller is a great solution for uninstalling Windows apps and software and it's also a treasure trove of useful Windows tools.
What's not to like about HiBit Uninstaller?
HiBit Uninstaller is what great freeware should be: no nags, no ads, no games, and no tricks.  We use HiBit Uninstaller often and you should too. It's an amazing Windows uninstaller and utilities bundle that is free of malware, badware, and developer tricks. And it works great with Windows 10 and Windows 11. 
You can read more about HiBit Uninstaller and/or download the portable version or the installer here.
---
This file is safe, we tells ya!
Regardless of what your browser may tell you, this file is safe. If you get a warning that this file is not safe, it's a false positive. 69 out of 70 anti-malware/anti-virus programs found this file safe including Emsisoft,  Trend Micro, Kaspersky, and McAfee.  See the Virus Total scan here. And the Emsisoft scan below.