How to Clean Your Windows 10 Computer If You're Selling  it Or Giving It Away
If you're going to be giving away or selling your Windows 10 computer, you'll be glad to know that you don't need to download any 3-party software to wipe your personal information from your computer before you give it away or sell it. Now we're not saying that this would pass NSA, CIA, or FBI forensics scrutiny, but for most of us ordinary souls this method will work just fine.
Here's what you need to do:
1. Right-click on the Windows 10 start button & click Settings
2. In Settings > click on Update & Security.
3. In Update & Security > click on Recovery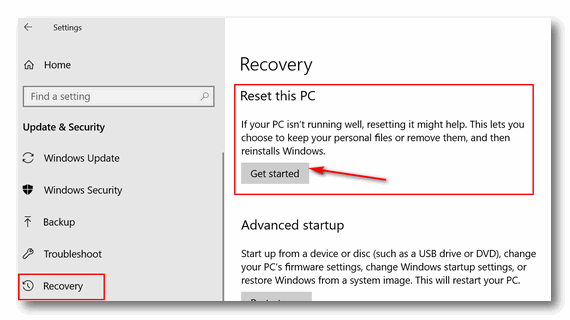 4. In Recovery under Reset this PC" > click on "Get started"
5. When you click on "Get started",  you'll have two options:
   a. Keep my files – Removes apps and settings, but keeps your personal files.
   b. Remove everything – Removes all of your personal files, apps, and settings.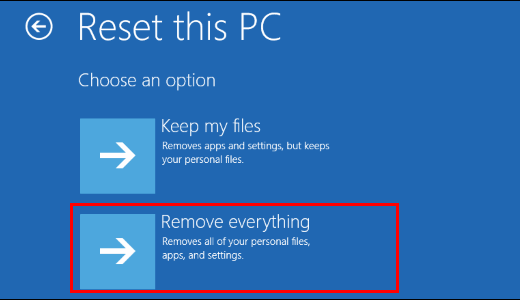 6. Click on Remove everything.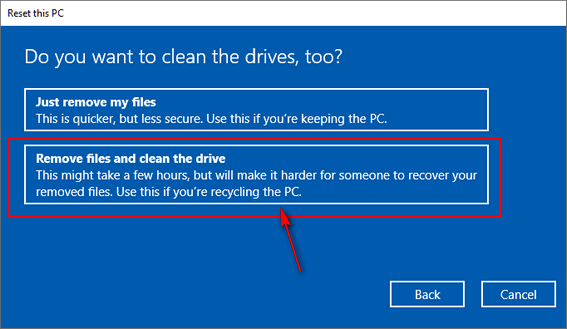 7. Windows will ask if you want "Just remove my files " or  "Remove files and clean the drive". Since you're not keeping the computer, choose "Remove files and clean the drive".
8.  Next you'll see "Additional settings". In this dialog click on "Change settings" then click "Next".
9. In the next dialog you'll have a couple of choices to make. Turn the switch under "Data erasure" to "On". If your computer has more than one internal hard drive, turn the switch under "Data drives" to "On".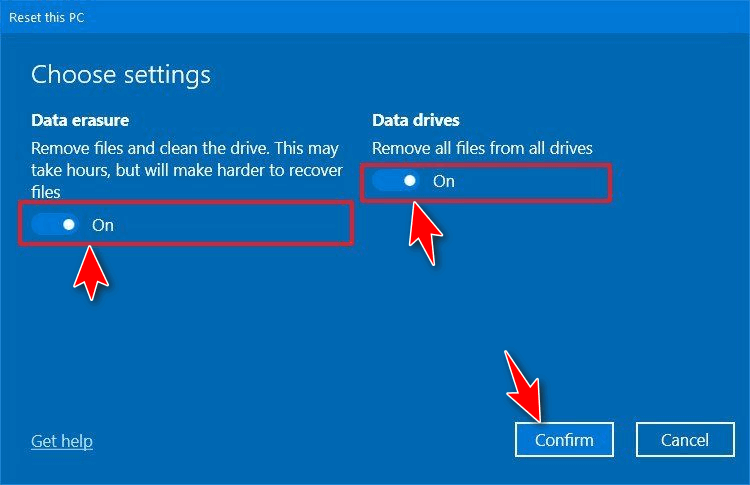 10.  Once you click on "Confirm",  Windows will start the process of wiping the drive and reinstalling Windows 10. This could take a few hours – but you don't have to hang around while this is being done – it's automatic.
When Windows has wiped the drive and reinstalled Windows 10 it will be like a new computer.  Whoever you give it or sell it to, will set up time zone, language, user accounts, etc. – just like they'd do with a new computer. All your personal data, files, folders, and any apps you installed will be gone and unrecoverable. So when you give the computer away or sell it, it will be like a computer that has never been used.
Now you know what to do if you're planning on selling or giving away a Windows 10 computer and how easy it is to do it.