How to Defeat (some) Paywalls using Edge's Immersive Reader Feature or Extensions in Chrome and Firefox
First, if you don't know what a paywall is, you do. It blocks you from reading content on websites that require you to have a subscription (pay) to read the content. It looks like this…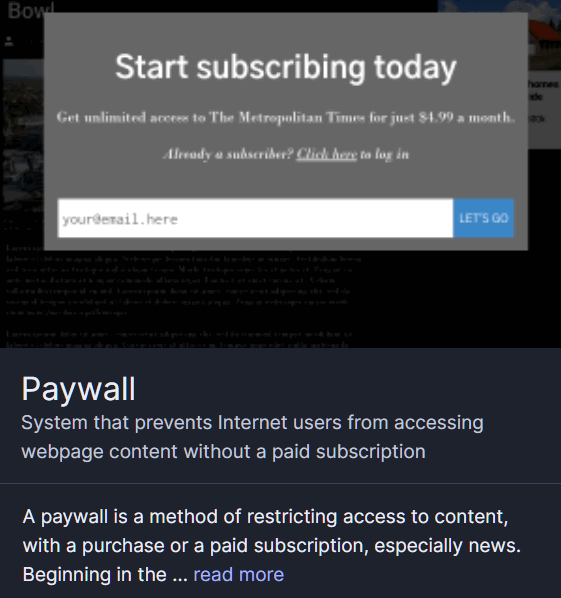 We're going to show you how to get around some paywalls using Microsoft Edge's Immersive Reader feature.  First, you'll need to use Microsoft Edge to view the site with the paywall. For this example, we're using the New York Times website as an example. Please don't read anything into this we are neither favoring conservatives nor liberals, we're just showing you a way you may be able to defeat some paywalls using MS Edge in Immersive Reader mode.

When you're on a website where Immersive Reader mode is available, you'll see a book icon next to the website's address. You can also use the F9 key to enable Immersive Reader mode.

So, let's take a look at a paywall-protected New York Times article.  Here's what it looks like when you view it in default mode with Microsoft Edge. There's the paywall.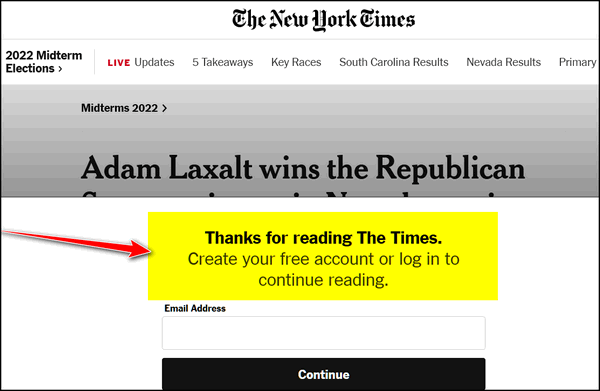 Now, let's enable Edge's Immersive Reader mode and take a look…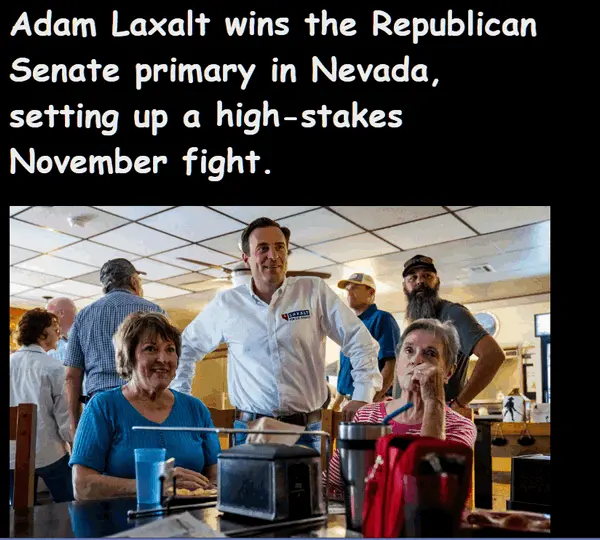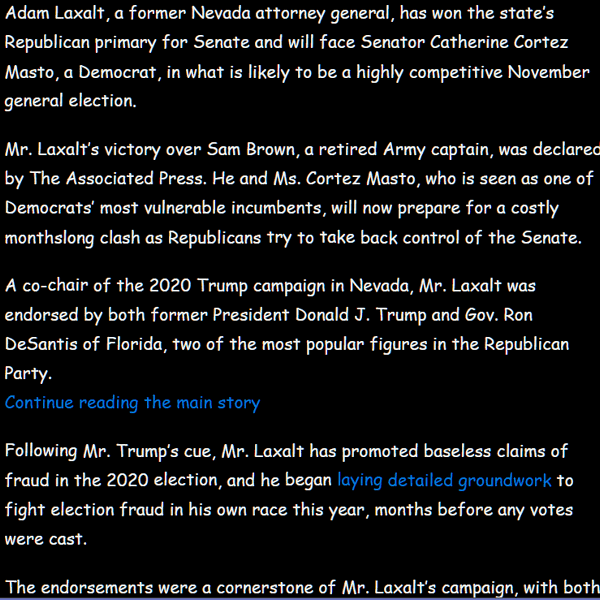 You can see the article now becomes readable. 
Keep in mind this does not work on all sites with paywalls, but it does work on some as you can see.
What about Chrome and Firefox?
Chrome's built-in reader mode seems to appear and disappear at the whim of Google. But don't worry, Chrome fans, you can get around most paywalls too by adding the Mercury Reader extension to Chrome. Once you add it, if you happen upon a site blocked by a paywall, just click the Mercury Reader icon.
We tried the "Reader view" in Firefox, and it did not defeat most paywalls. So if you're a Firefox fan, you can install the Tranquility Reader extension.  Once you do, whenever you run into a paywall, just click on the Tranquility Reader extension icon in Firefox.  Learn more about Tranquility Reader for Firefox here.
Is this even legal?
I could say something flip like "If a billion-dollar company can't hire better programmers to make paywalls that work correctly, how is that my fault?"  But I won't. While I don't believe if you circumvent a paywall, you'll hear screeching sirens headed toward your house or well-dressed, serious-looking people with badges, pulling up in your driveway in black SUVs – I am not an attorney and neither is EB. Heck, we're not even paralegals.
So, as for legality,  we don't know. We are just two poor old computer people trying to help you figure things out in the world of computers and the internet where the deck often seems to be stacked against you.
So, all we can say is let your conscience be your guide… and don't shoot the messengers.