How to Delay Windows Update Restarts on Windows 10 Home
If you have a pending Windows 10 Update that requires a restart, you can delay the restart – and therefore the update – for up to six days. Keep in mind, this does not prevent the update from installing if you manually restart your computer. It just delays the automatic restart. But still it gives you a choice.
If you a Windows 10 Update pending a restart here's how you can delay the restart and hence the update on Windows 10 Home version.
Open Settings (Windows key + i or right-click the start button and click "Settings").
In settings click on Updates & security.
If you have a Windows Update pending a restart, you'll  see a notice like this: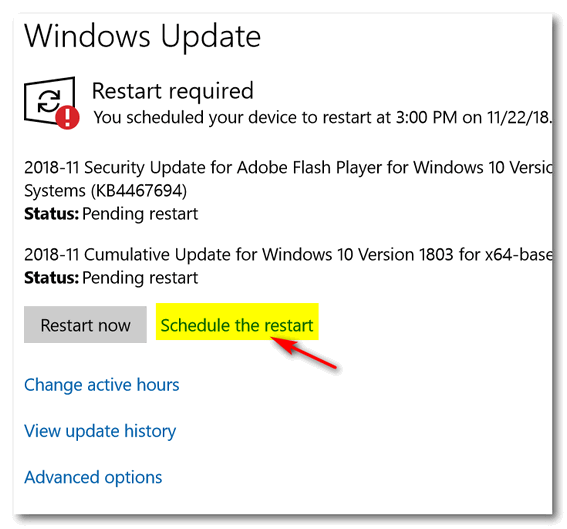 Click on "Schedule the restart" and you'll see the following dialog .
Turn on the switch under "We'll restart to finish installing updates when you tell us to…"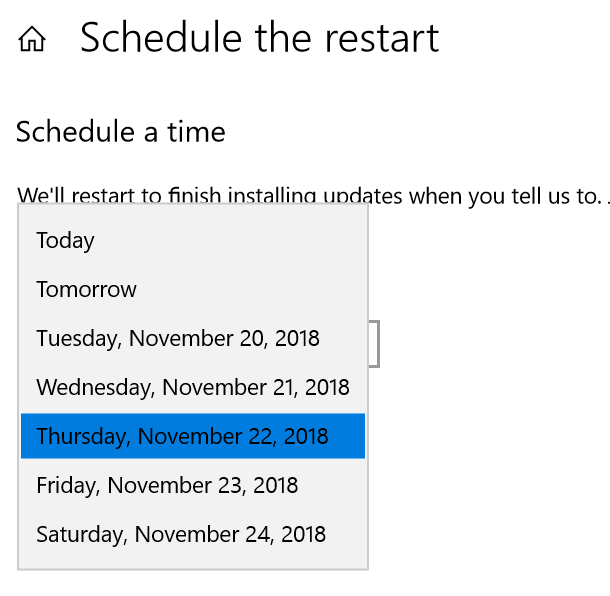 Click on the the down arrow in under Pick a day (see above) and select a day you want Windows to restart and install the updates. Next, click on the time shown and you'll be able to set a time you want Windows to restart your computer to install the updates. When you're done you'll see the time and date Windows will restart to install your pending updates.
Active Hours
If you want more control over Windows rebooting your computer, set active hours. Once you've set active hours, Windows will not restart your PC automatically and will not restart your PC without checking to see if you're using it.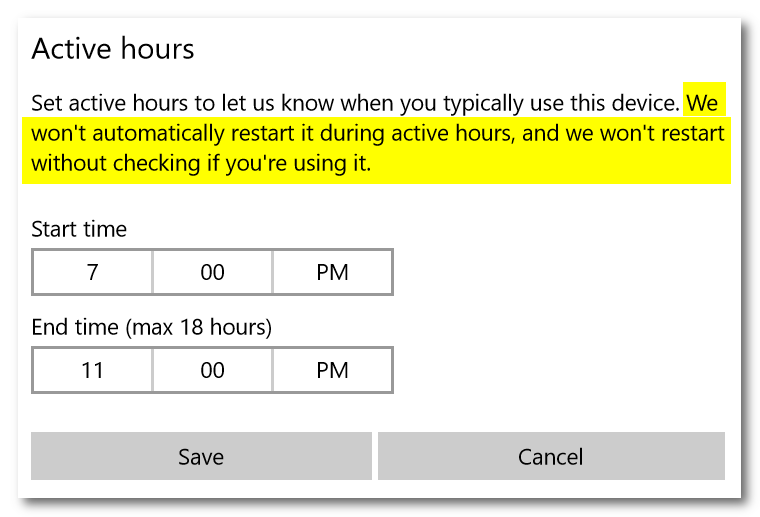 To set Active Hours,  click on Active Hours under Windows Update (see below). You can choose a beginning and ending time for active hours. The maximum number of hours you can set "active" is 18.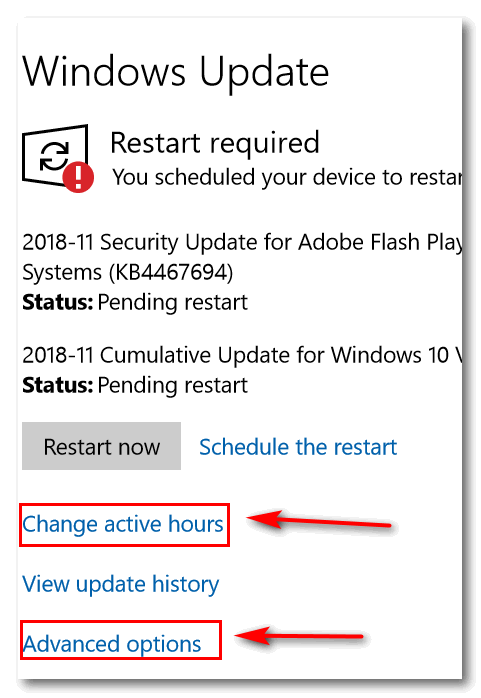 And while you're in the Windows Update dialog, click on Advanced options for more control over Windows updates and timing. You can choose whether or not to have Windows update install updates for other Microsoft products, Automatically download updates over metered connections, and "We'll show you a reminder when we're going to restart. If you want to see more notifications about restarting, turn this on."  
If you want to be notified before Windows restarts your computer – so you have a chance to schedule the restart – make sure you turn the switch on under "We'll show you a reminder…"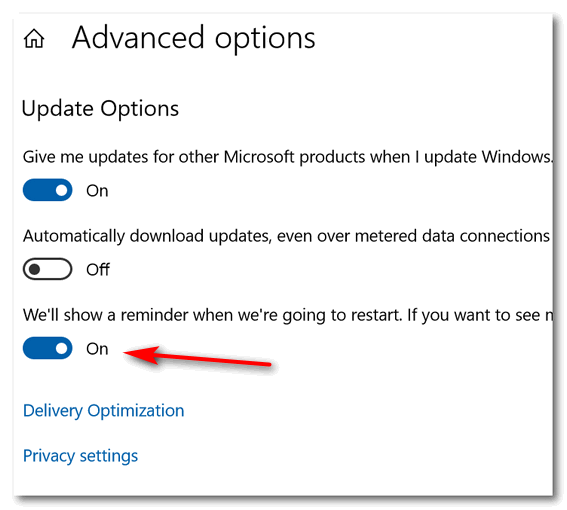 Windows 10 Home does not give you nearly the control over Windows Update that Windows 10 Professional does, but it does give you some if you know where to look.