How to Hide Your Mouse Pointer While Typing (Windows 10 and Windows 11)

Have you ever noticed how distracting your mouse pointer can be when you are typing? Don't you wish there is a way for it to go away so you don't have to stop every so often just to move the mouse pointer?
Here's how to hide the mouse pointer while you're typing. We find this setting helps by hiding the cursor when typing thus making it easier to type without distractions.
1. Type CONTROL in the taskbar search
2. Make sure your Control Panel is set to Icon view (top right)
3. Click "Mouse".
4. Click the "Pointer Options" tab.
5. Check "Hide pointer while typing" box under "Visibility".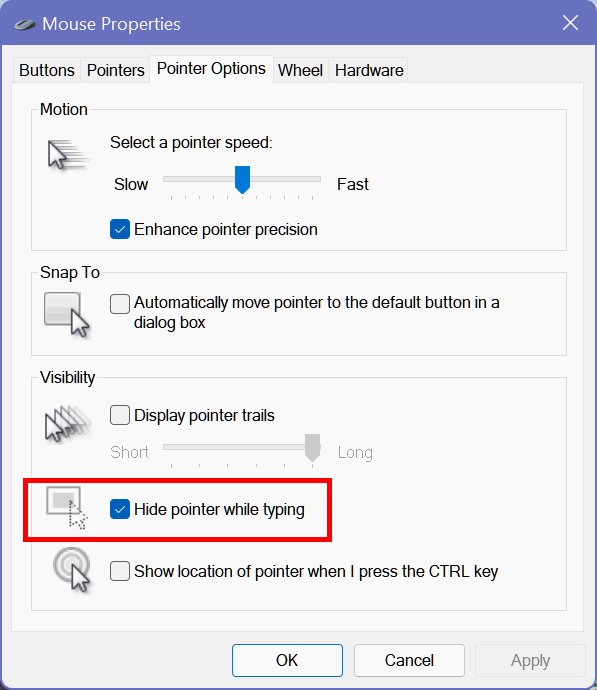 That's all there is to it!