How to Prevent File Explorer from Changing Folder Views
It's always frustrating when File Explorer switches your preferred way of viewing folders. For example, if you like to view your "Pictures" folders in "Extra large icon" view or "Large icon view" Windows cannot seem to remember your preferred view from one folder to the next. Here's how to fix that so your folder views are consistent.
Open a folder where you have the view set the way you want it.
Click on "View' then "Options" and "Change folder and search options"
See the screenshot below: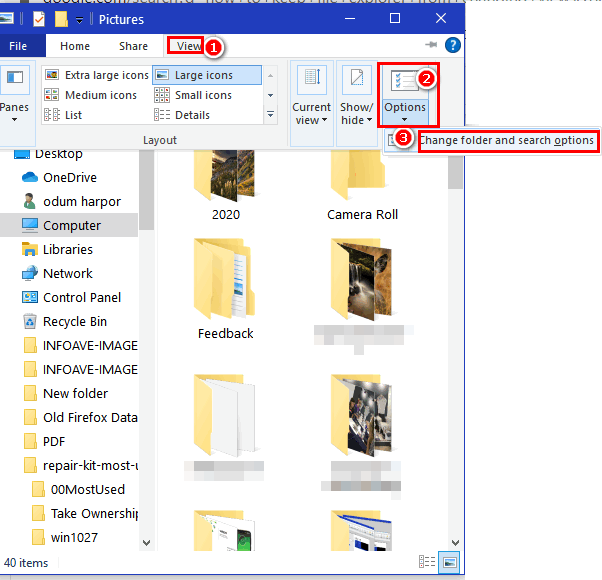 In the "Folder Options" dialog that opens, click on "View". Then under "You can apply this view (such as Details or Icons) to all folders of this type" click "Apply to Folders".  A dialog will appear confirming you want all folders of this type to match this folder's settings… click "Yes".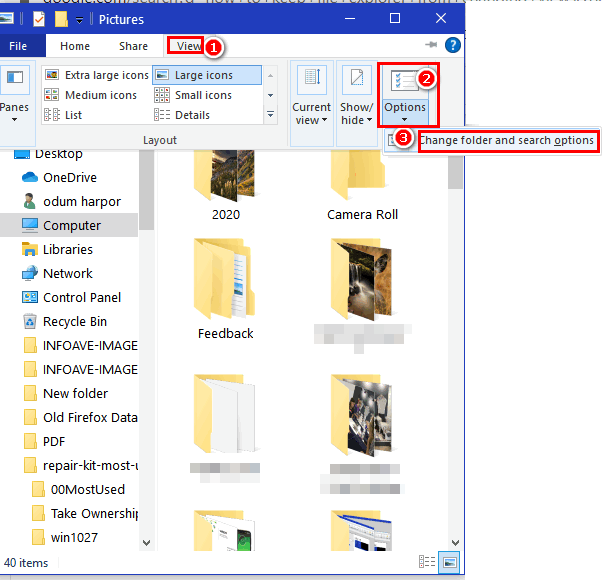 And that's all there is to it. Keep in mind after a Windows 10 Upgrade you may have to do this all over again.