How to Reset Microsoft Edge 
The new Microsoft Edge is now more popular than Firefox. It now ranks number 2 behind Google Chome.
While I am not a fan of Microsoft browsers, I will say the new Microsoft Edge is the best browser Microsoft has ever released  – in my opinion. The reason why? It is built on Chromium – just as Chrome is. What I like the best about the new Edge is that Chrome extensions work with it without a whole lot of fuss.
Since more and more of you are starting to use the new Edge, we're going to show you how to reset it. Resetting a browser is one of the best ways to fix browser problems like corruption caused by installing bad extensions and malware. Here are our instructions for resetting Chrome, Firefox, Internet Explorer and the "old" Edge.
And here's how to reset the new MS Edge.
Click on the 3 horizontal 3 dots (icon) on the top right of EDGE, and then click Settings.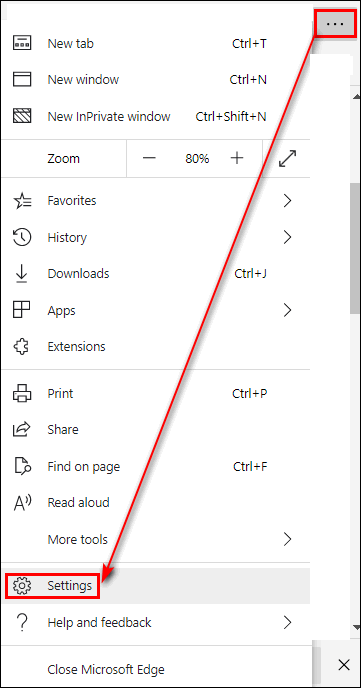 From the menu that appears on the left click "Reset settings".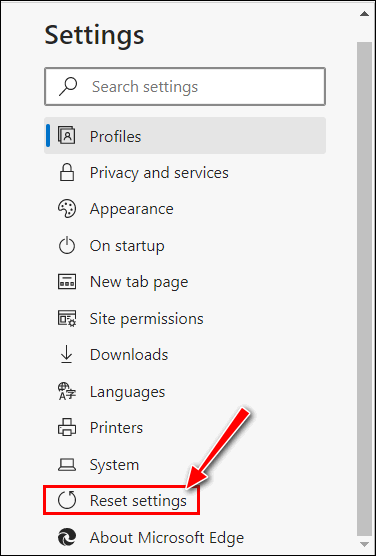 In the next dialog, click on "Restore settings to their default values" when it appears in the right pane. A dialog will appear labeled "Reset settings". It contains information about resetting MS Edge and buttons labeled "Reset" and "Cancel". Click on "Reset".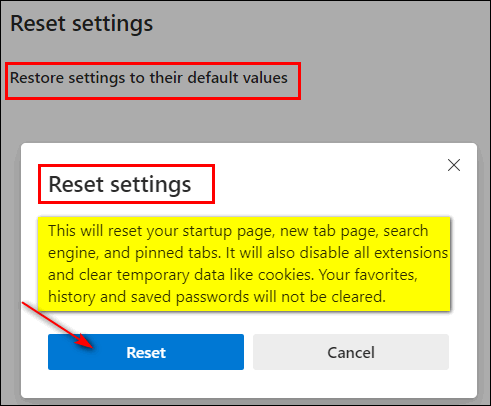 I will take a few minutes for MS Edge to reset. When the reset is complete the "Reset settings" dialog will disappear. But you're not done yet.
Unlike Google Chrome, when you reset Edge it does not remove your browsing history, so you'll need to do that next.
On your keyboard, hold down the CTRL key while tapping the H key. The MS Edge History dialog will appear. At the bottom of the menu, click "Clear browsing data".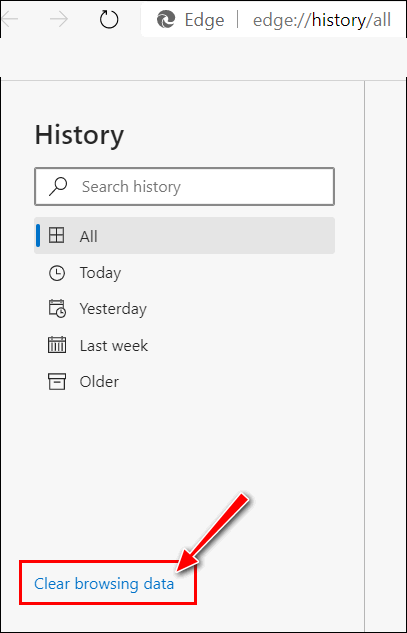 From the "Clear browsing data" dialog (see the screenshot below), you can choose what to clear and how much of your browsing history you want to clear. If you want to clear everything select "All time" under "Time range" and make sure all of the boxes beneath are checked. Other time ranges available are "Last hour", "Last 24 hours", "Last 7 days", and "Last 4 weeks".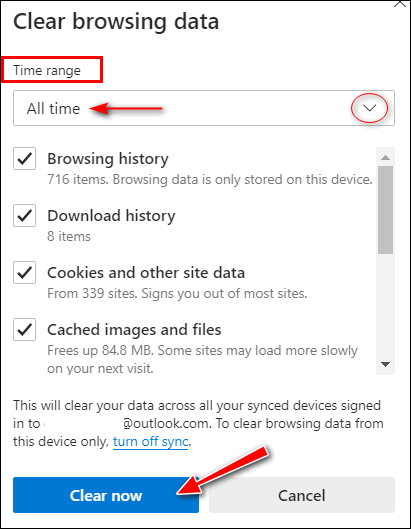 When you have everything the way you want it, click "Clear now". Edge will clear your browsing history and other selected items for the time range you chose.