How to See a List of Files You've Recently Accessed

This tip is for Windows 7, Windows 8x and Windows 10
Every time you access a file or folder in Windows, it's added to a list. But do you know how to access this list? It's easy. Very easy.
Open a Run dialog by holding down the Windows Key and tapping the "R" key. Type RECENT in the Run dialog and press Enter or click "OK".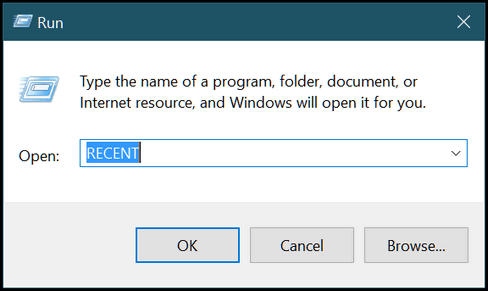 And you'll see a long list of files you've accessed recently. Mine go all the way back to 3 weeks ago, which was the time I cleaned my computer using the CLEANMGR command which you an also run from a Run dialog. [ Windows Key + R. Type CLEANMGR and press Enter. ]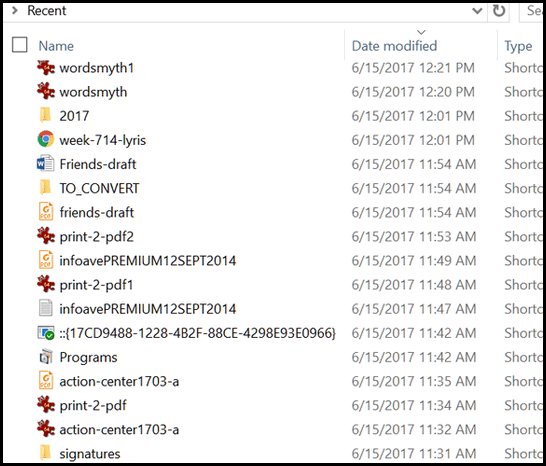 Windows 10 users will also see a list of recently accessed files and folders appears in File Explorer  –> "Quick Access".
If you want to clear the list of recently access files and folders, do this:
Windows Key + R to open the Run dialog.
Type Control Folders  in the run box to open Folder Options and click OK or press Enter. (Note: You can also use Control Panel / Folder Options or File Explorer / Options.)  Under the General tab, under "Privacy", next to "Clear File Explorer history" click "Clear".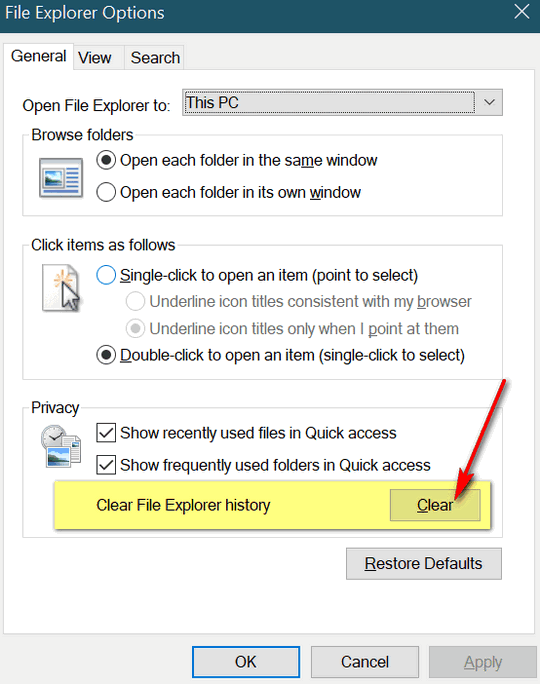 So, there you go. Now you know how to see what files and folders have been recently accessed on your computer. And how to clear them. I always love to do this with EB's computer. You should see the kind of stuff she looks at… shocking!
Windows 7 users, please note:  You will see different dialogs than those shown above, but the functionality is the same.
---
Buy One Get One Free – Back to School Special
It's hard to believe that it's back to school time already. For a limited time, we're offering you a chance to buy one Cloudeight Direct Computer Care Repair Key and get one FREE. You can keep the both service keys for yourself or share one or both with a family member, friend or student of your choice.
Buy your keys now, use them when you need them. They never expire!  Our Cloudeight Direct Computer Care repair keys are always good until you use them. Think of our computer repair keys as inexpensive insurance for your computer!.
Our Back to School Buy One Get One Free Sale has been extended through Thursday August 31, 2017.
A note about the September 1, 2017 Price Increase on Cloudeight Direct Care Repair Keys.
Summer is our slow season so we've been featuring special prices on our Cloudeight Direct Computer Care Services. However, autumn and winter are busy times. We'll be announcing a small price increase for single session Cloudeight Direct Keys on September 1, 2017. So, take advantage of our Buy One & Get One free special right now. We've extended our BOGO sale through Thursday August 31, 2017.