How to Find Out if You're Using the New Microsoft Edge Browser
As we previously mentioned, Microsoft will be including its new Edge browser in its upcoming Windows 10 updates. This update will replace the "old" version of Edge for those still using it. The updates which will include the new Edge are KB4541301, KB4541302, and KB4559309 updates for Windows 10.
Here's an easy way to tell if you have the new Edge browser on your Windows 10 computer.
1. Open Edge.
2. Type edge://settings/help in the address bar and press Enter.
If you see the word "Chromium" in Edge's "About" section, you're using the new Edge.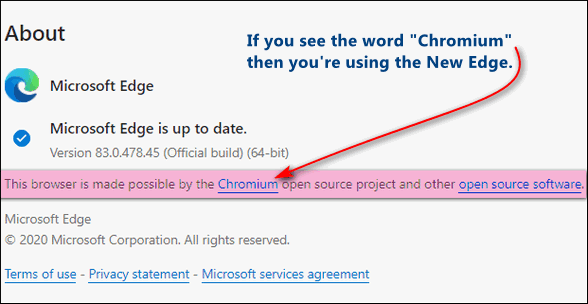 And now you know how easy it is to find out if you are using the new Microsoft Edge.