How to Turn on Dark Mode on Windows 10
I'm not sure if most people prefer light mode on Windows or they just don't know they have a choice. I've switched back and forth between custom mode (Dark Windows and Light apps) and Dark Windows mode and Dark apps mode.
The reason I have not stayed in the dark, pardon the pun, is because when I take screenshots for Windows tips, I want them to look familiar to our readers. Since 90% of all the computers I work on are set up with Windows in custom mode (Dark Windows mode/Light apps mode), I left my computer set up that way too.
But I'm getting older by the day. I find Windows Dark mode along with the Dark app mode easier on the eyes plus it looks so cool, it makes me feel younger – and trust me, not much makes me feel younger anymore. 
Anyway, it got me thinking that maybe you might like it too. So here goes the tip.
It's easy to switch to Dark/Dark mode and easy to go back to Custom or Light mode if you like.
1. Right-click on an empty place on your taskbar and choose Taskbar settings.
2. In Taskbar settings click on Colors
3. If you're using Dark Windows mode and Light app mode, you'll see "Custom" under "Choose your color". You can leave it set to Custom and select Dark under both Windows Mode and default app mode (see the screenshot above), or you can use the arrow to select "Dark" from the menu (see screenshot below).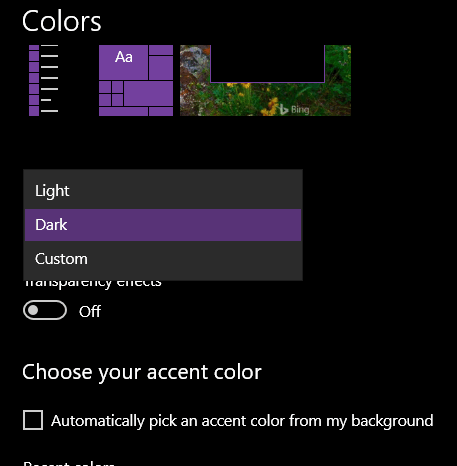 Once you choose "Custom" and "Dark Windows mode" and "Dark app mode" or just chose "Dark" under the "Choose your color" settings dialog, Windows will have a dark background as will most of your apps' toolbars and title bars.
Some examples of Dark mode on Windows 10:

Above: The Windows 10 Settings App in Dark mode.

Above: Windows 10 Settings > System page in Dark mode.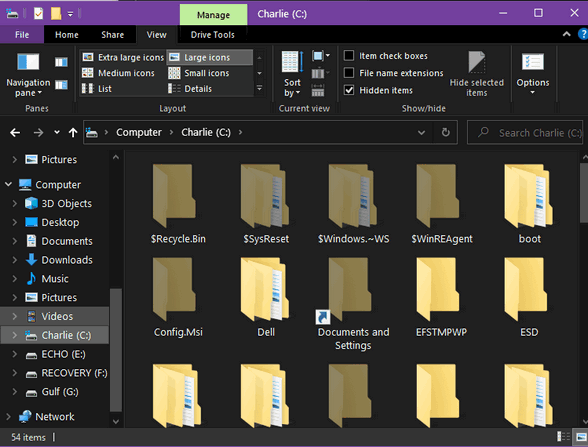 Above: File Explorer in Dark mode.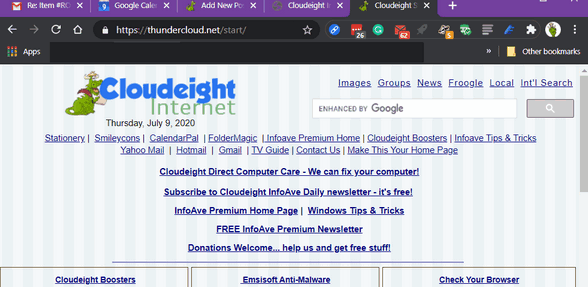 Above: Google Chrome in Windows 10 dark app mode.
Now you know what Dark Windows mode and Dark app mode look like on Windows 10. It's easier or my eyes, maybe your eyes will like it too. Give it a try, you can always go back to what you are using now.