Make Your Own Christmas Cards
Then print or send your cards by email
Yesterday, we spend quite a bit of time looking for a free site where we could create Christmas cards to download and print. We looked for a site that allows users to upload pictures and use them in their Christmas cards. We also wanted a site that gave users a large selection of Christmas card templates to help great them started. After being disappointed many times by sites claiming to be free, then wanting to charge users for the good stuff, we found Greetings Island.
Not only did Greetings Island offer everything we were looking for – they also allow users to send eCards by email. And they're even animated. They offer all kinds of cards, birthday cards, Valentine's cards, friendship cards, sympathy cards, and more. But Christmas season is here (almost), so we're focusing on Greetings Island's Christmas cards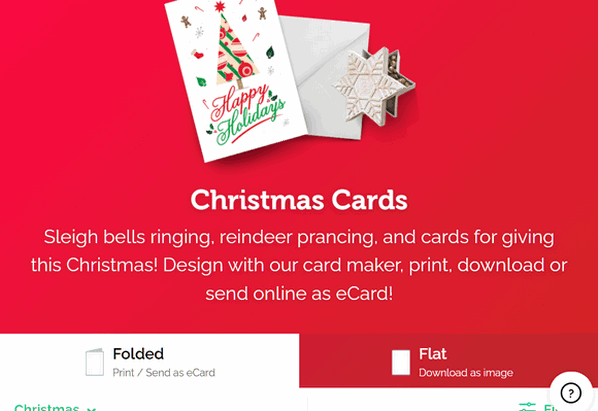 First, you'll notice that you'll have the option of choosing to create a folded card – like you would buy in a store or a flat card you can download as an image. Unless you have a reason not to, we suggest you choose "Folded". Not only can you download and print your card, but you can also send it as an eCard. And the eCards are very nice — as we'll soon show you.
Greetings Island has a nice selection of templates to choose from – making it easy to get your Christmas card project started.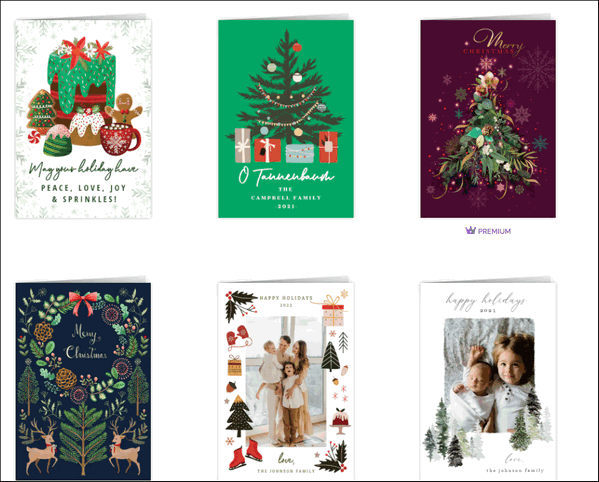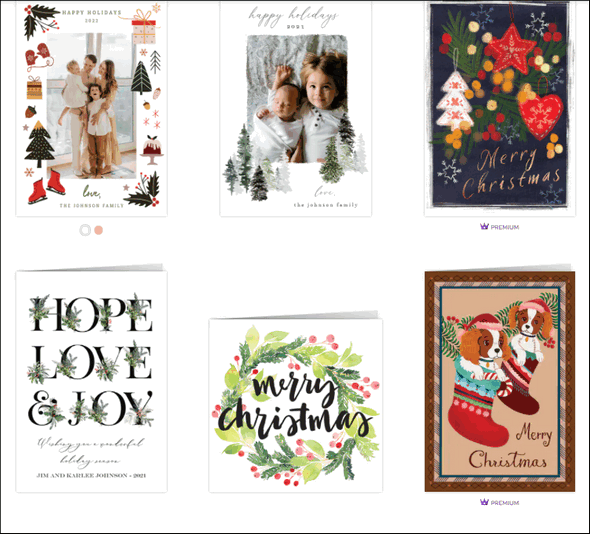 We'll tell you this, to use Greetings Island, you have to create a free account. You provide a name and email address and that's it. We created an account, then dug right in creating a quick Christmas card.
We picked the cute snowman template.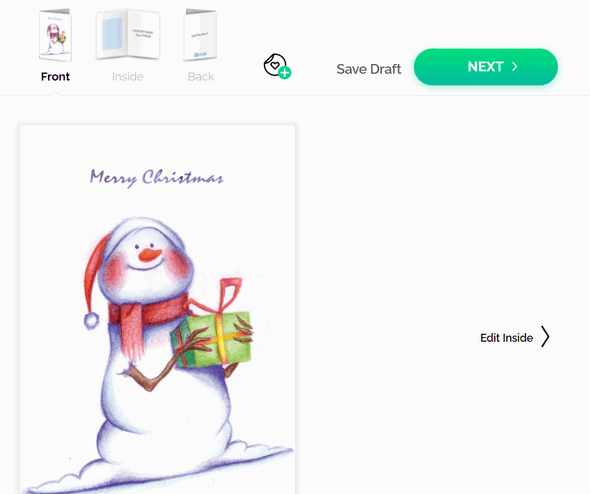 Then I added some text – in our case I wrote a little poem. You can write anything you want, choose different fonts, font sizes, and colors – and even add your own images.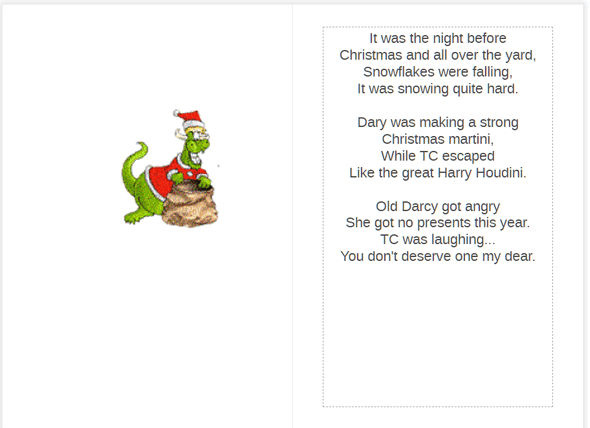 If you like you can even add your own creative touches to the back of the card. See?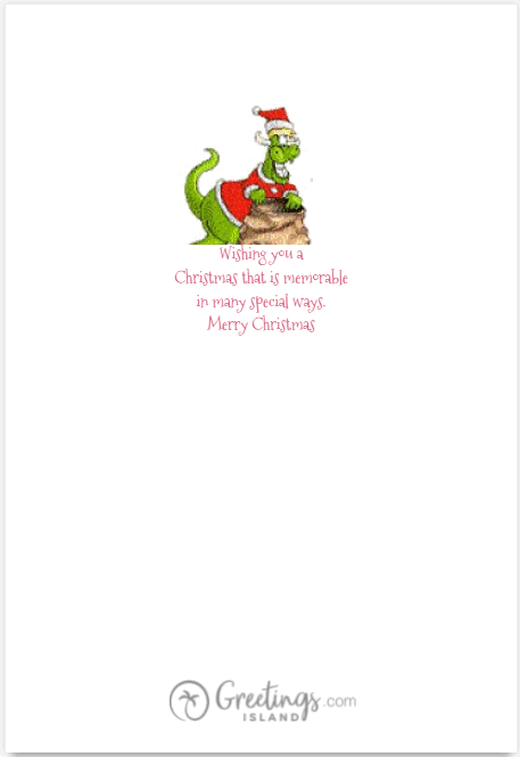 And the templates offer many customizable options, for example…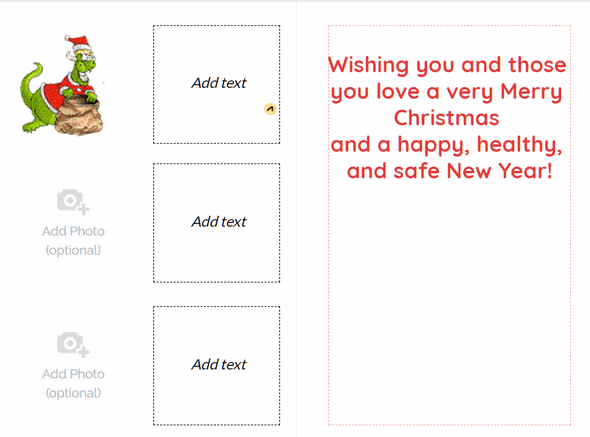 When you're all done creating your masterpiece, you can download it and print it. Or you can choose to send it by email as an eCard… and not just any old eCard — but one with cute animation as well.
We sent you all an animated card – you can see it here. Just click the card to open it, click again to see the back of it, click again to go back to the beginning.
If you want to have some Christmas fun and you're feeling creative, visit our Cloudeight site pick "Greetings Island" right now.
Everything we did on Greetings Island was free. All we had to was sign up for a free account with a name and an email address.  The site is supported by ads and those who pay for premium accounts. If you find Greetings Island just what you've been looking for, besides the free account, they offer premium accounts as well. If you're artistic and into creating and love sending cards and eCards, look into a premium account.  It's $2.95 a month or if you pay annually it's less than $2 a month.