November 6, 2017
Special Cloudeight Newsletter
Dear friends,
Thank you all for your continued support and friendship. We are very glad that you're part of our Cloudeight family.
Today, we are announcing a brand new collection of Cloudeight stationery for Thunderbird and lots more!
---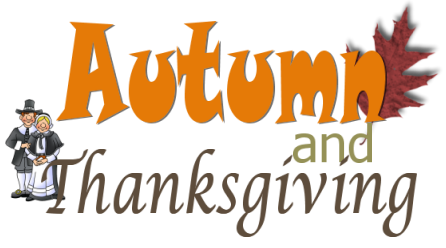 Announcing Our New Autumn & Thanksgiving Stationery Collection for Thunderbird!
Our new Autumn and Thanksgiving Stationery Collection 
Halloween is over and we're getting into the holiday season. Autumn is here and Thanksgiving is on its way. We've combined some stationery for autumn with stationery for Thanksgiving to create a collection that you can use for all your autumn or Thanksgiving emails.
You can preview our Cloudeight Autumn & Thanksgiving stationery collection for Thunderbird here.
We will be announcing brand new Thunderbird stationery collections for Christmas soon. We'll let you know when they're ready in special newsletters as well as on our InfoAve website, on Facebook, and in our weekly InfoAve Premium newsletter!
Share Us on Facebook! 
We'd love for you to share us with your family and friends on Facebook. Help us by sharing us on Facebook!

---

Announcing our brand new 2017 Cloudeight InfoAve Premium Volume 14 E-book
We're excited to announce that our new 2017 Cloudeight InfoAve Premium Volume 14 E-Book is available now. Our Cloudeight InfoAve Premium E-book Volume 14 includes all the content from every issue of Cloudeight InfoAve Premium from the past year!
Our Cloudeight InfoAve Volume 14 E-book contains:
Hundreds of answers to your computer questions.
Hundreds of computer tips and tricks for Windows 10 – and other versions of Windows.
Dozens of freeware & site picks.
The best of our 2017 essays.
It's the E-book that can read to you!
Our new E-book has a keyword search that makes it easy to instantly find what you're looking for.
See how easy our new Ebook is to use; watch this short video.
Our Cloudeight InfoAve Premium Volume 14 E-book is just $18.
Get your copy of our 2017 Cloudeight InfoAve E-book Volume 14 today!
---



Holiday Fun! Thanksgiving & Christmas Stationery for Thunderbird
Have some fun with your email this holiday season with Cloudeight Stationery for Thanksgiving and Christmas for Thunderbird. And right now, our Thunderbird Email set-up service is on sale!
It includes installing and setting up Thunderbird to look and work as much like Windows Live Mail / Windows Mail as possible. We'll configure up to 3 email accounts for you and set them up as IMAP so that all your mail messages and folders on your mail server(s) are included in your Thunderbird Email program too! We can set up almost any email account for you including Gmail & Outlook.com accounts. If you love using stationery, we'll set up Thunderbird and make it easy for you to use stationery. With the holiday season approaching, you'll have some fun this year with your holiday emails. We also have some great Thunderbird tips & tricks to help you get the most out of Thunderbird Email program.
Right now we're offering our Thunderbird Email Setup Service for 30% off. And all our stationery is always FREE! You'll get the best email experience and have fun too, when you have us set up your Thunderbird email program so you get the most out of it. The holidays are coming so don't delay!
GET MORE INFO ABOUT OUR THUNDERBIRD EMAIL SETUP SERVICE RIGHT NOW!
---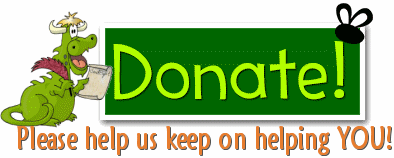 Help us by making a small donation.
Donations help us continue our mission to keep you informed, separate the truth from the hyperbole, and help you stay safer online. We provide support to thousands of people. Every week we help dozens of people via email at no charge. Thanks to donations, we do a lot more than provide this free newsletter. We help you recognize online threats, fight for your online privacy, and provide you with the knowledge you need to navigate the Web safely, and help you get more out of your PC.
Help us keep up the good fight with a small donation.
After you donate, you will receive an invitation to become a Cloudeight Booster.
Interested in making a automatic monthly gift? Visit this page. Help us keep helping you… and helping you stay safe on the Web.
---
Share Us on Facebook!
We'd love for you to share us with your family and friends on Facebook. Help us by sharing us on Facebook!

---
THANK YOU!
Thank you so much for being a Cloudeight subscriber and a member of our Cloudeight family..
We very much appreciate your continued support..
Best wishes,
Darcy & TC
Cloudeight InfoAve Premium
Need help? Have a question, suggestion or comment? Please let us know.