No Lock Screen. OK!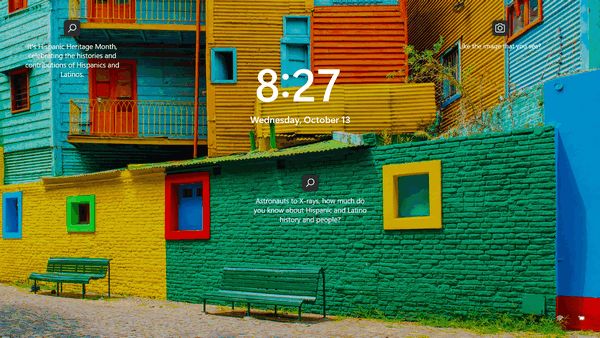 The lock screen is the screen that covers the sign-in screen. To sign in you have to click or swipe the lock screen first. If you're using Windows 10 or Windows 11 on a desktop or laptop, does it make sense to click or swipe the lock screen to sign in?  Maybe it makes sense on a smartphone or tablet, but not on desktops or laptops. Am I right or am I right?
There are registry hacks for doing away with the lock screen, and we've created a couple of reg keys for that. But then we found something simpler, from the same guy who gave us DesktopSnow.OK (I'm being serious, really, OK?)
Now, this guy, who loves the Americanism "OK" so much that his company and his software have OK in its name, created a program to get rid of the lock screen with one click. But no worries. Should you start drinking a lot and decide you need the lock screen for some reason, you can get it back with a single click, OK?
The program is called "NoLockScreen.OK". You don't even need to install it, OK? Just download it and click "Turn Off – The Lock Screen" or "Turn On – The Lock Screen". As you can see in the screenshots below, I have turned my lock screens off – on my Windows 10 PC and my Windows 11 PC.  But I can click "Turn On – The Lock Screen" if I miss it too much, but I doubt that will happen, OK?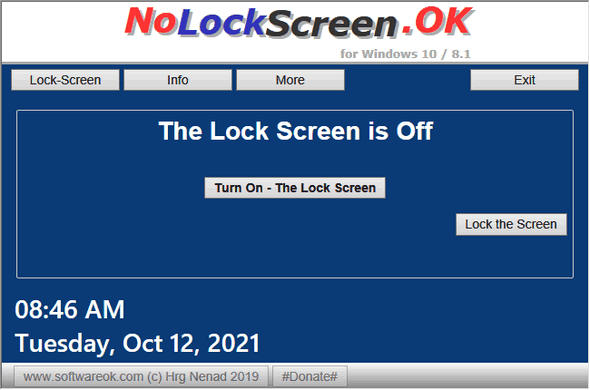 Above: NoLockScreen.OK running on Windows 10. You can see, it tells you that my Lock Screen is Off.
Below: NoLockScreen.OK running on Windows 11.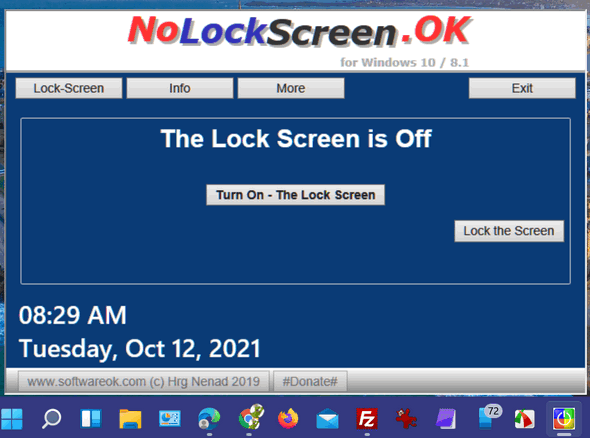 Since the program does not install, we suggest you add it to your start menu just in case you change your mind and suddenly become a lock screen aficionado, you can find the program and get your lock screen back without a lot of fuss, OK?
And here's how to do that – both on Windows 10 and Windows 11.
1.) While the program is open, right-click on its icon in the taskbar.
2.) Right-click on the program's name.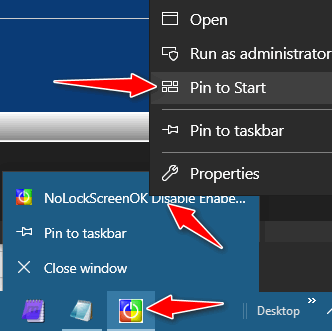 3.) Click Pin to Start.
That's it. So, now you can turn that annoying lock screen off (or on) with a click using a tiny freeware app called, "NoLockScreen.OK". 
You can download NoLockScreen.OK from this link.
It's a zip file. Just unzip it and click on the application to run it. That's all there is to it, OK?
OK!