Quickly Find the Info You're Looking for On This Site
Almost everything that appears in our newsletters can be found on our this site. We have a really great site search feature, powered by Google, so it's very easy to find the information you're looking for quickly and easily.
Here's how simple it is to use this site's search feature:

1.  Look on the right side of this page, near the top. See the site search feature (highlighted in yellow below) there? Yes! It's been there all along.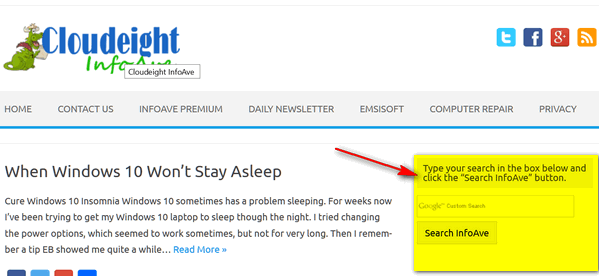 2. Here is a close-up for you:
3. In the search box type what your looking for and click "Search InfoAve". As an example, above, we're going to search for how to "Reset Windows 10".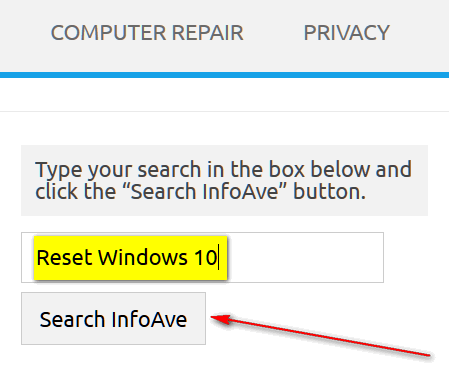 In less than a 1/2 of second (0.35 seconds to be exact) we found several Cloudeight articles on Windows 10 Reset options.
Here are the few articles our site search turned up for the query "Reset Windows 10".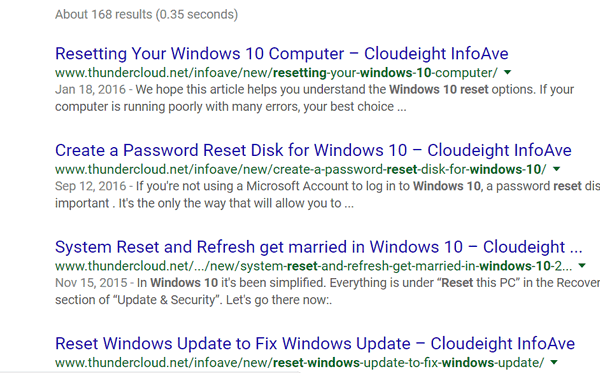 So, the next time you need to look up a tip, trick or answer quickly, try our site search feature. We put it there to help you – but we often use it ourselves.
So, if you're looking for a tip, trick, article, freeware or site pick, we're pretty sure you'll find what you're looking for in a jiffy… we tells ya!