Have you ever wanted to set up your computer to reboot at certain time so it was fresh and ready to go whenever you're ready? We found a great little (One Megabyte) program that works on Windows XP and newer versions of Windows that lets you shutdown or restart Windows – on a schedule you set.

It also lets you run a program, hibernate, sleep, show a message, and more. If this sounds like a program you could use – the one you've been waiting for, grab PShutdown right now – and have your way with your computer!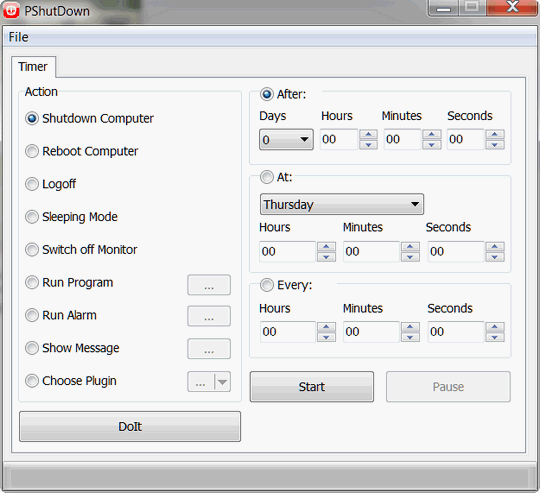 PShutdown
PShutdown works with 32bit and 64bit versions of Windows XP, Vista and Windows 7.