How to Switch Between Command Prompt and PowerShell on the Win+X Menu
This tip applies to Windows 10 Creators Update (Version 1703) and newer versions of Windows 10
Most of the time when we feature a tip that requires running a command, we tell you to open Command Prompt or Command Prompt (Admin). In the Creators Update, some folks are no seeing the Command Prompt when the right-click the start button (or press Windows Key + X). When you update, that menu should have whatever you were using before the update (Windows PowerShell or Command Prompt), but sometimes the update replaces Command Prompt with PowerShell. And if you have a new Windows 10 computer, Windows PowerShell will be default.
So, since most of our tips that require you to run commands use a Command Prompt or Command Prompt (Admin), if you right-click your Windows 10 start button and see PowerShell, no problem, here's how to easily switch back and forth between Command Prompt and Windows PowerShell.
Open Settings > Personalization > Taskbar > Under "Replace Command Prompt with Windows PowerShell in the menu when I right-click the start button or press Windows Key + X" turn the switch OFF and you'll see Command Prompt on that menu; turn the switch on to see Windows PowerShell.
c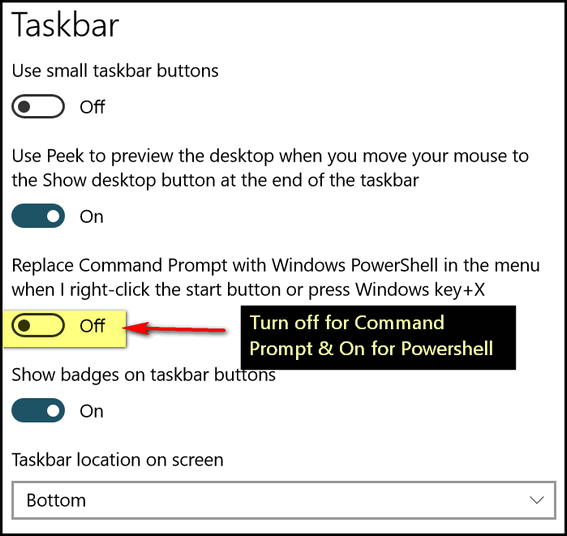 If one of the tabs or extensions seems to be hogging an excessive amount of resources, you can terminate the process (tab or extension) easily. Just highlight the tab or extension you want to terminate by clicking on it, then click the "End process" button at the bottom of the Chrome task manager.