Tab Groups in Google Chrome
Google added another great feature to Google Chrome tools that will help you keep track of your tabs. This new feature is called tab groups. Tab groups let you group open tabs with a click. Once you've created a tab group, you can label it using a custom color and name. You can create as many tab groups as you want. Once you've created two or more tab groups you can reorder the tab groups as well as the tabs within them.
Tab groups are especially helpful for grouping your favorite news sites, shopping sites, and so on. But I think the best part of tab groups is that there saved when you close and reopen Chrome.saving you the trouble of trying to find the site or websites you're looking for.
How to create a tab group.
To create a new group, right-click on a tab and click on Add to New Group.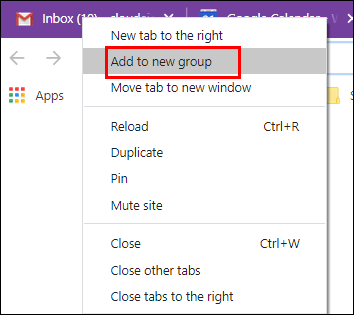 You'll see a colored dot next to the tab. To rename the group, or to change the color, just click on the colored dot.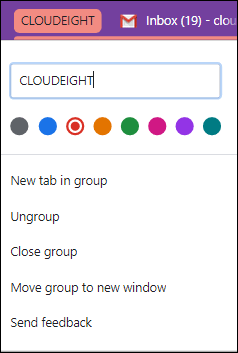 To add a tab to an existing group, right-click on the tab and choose "Add to existing group" in the dropdown menu.

You can create as many tab groups as you want. You can add or remove tabs from existing groups. You can also open tab groups in new browser windows.
You can get creative with your tab group names – you can even use emoji to name your groups.
Once you try tab groups, you'll see why they're so popular,


Above: The "Cloudeight" tab group. All of the tabs in this tab group are underlined with the Cloudeight tab group color.